Robotmaster at IMTS 2014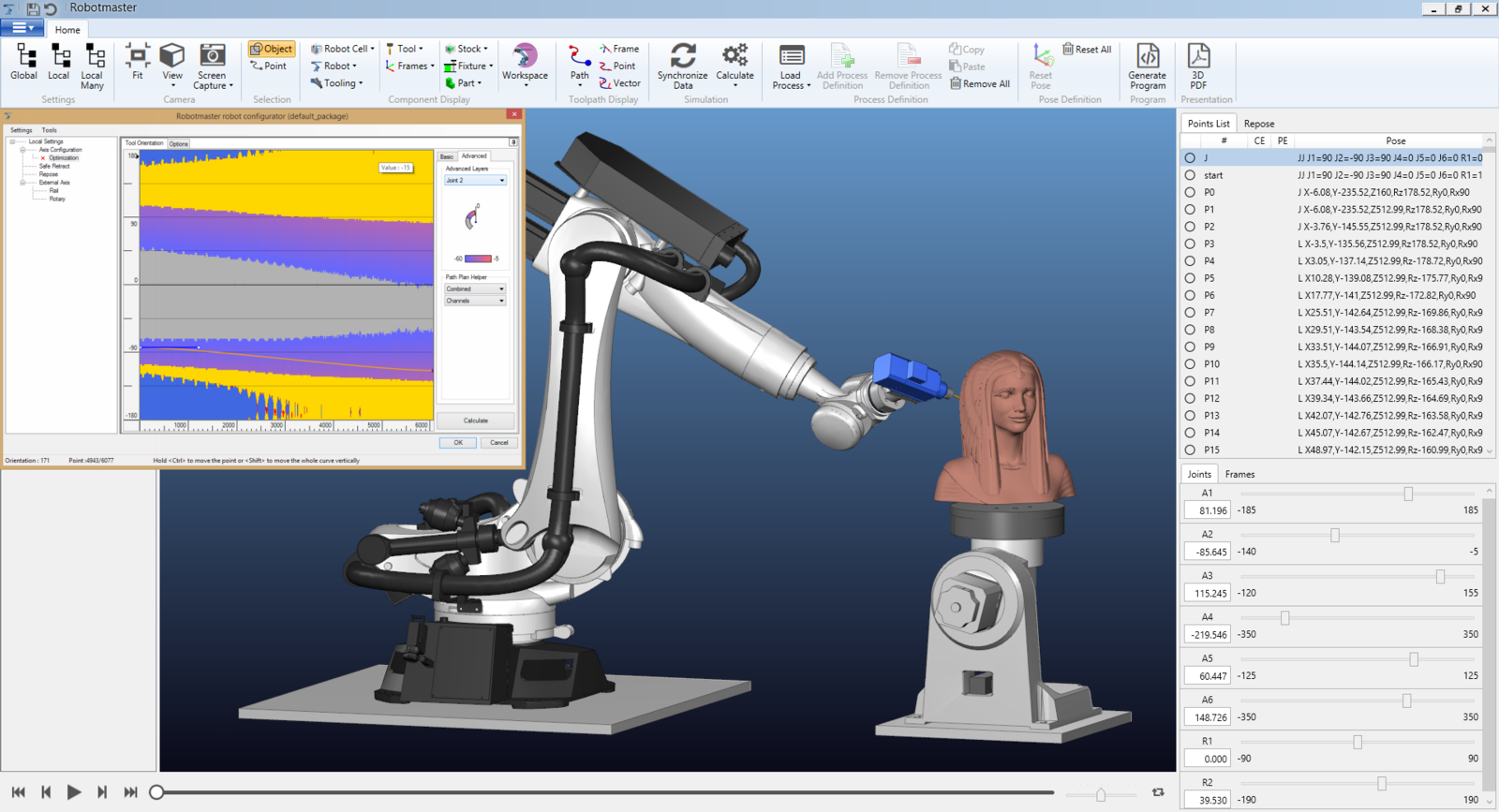 Robotmaster will be exhibiting at the International Manufacturing Technology Show (IMTS) which will be held September 8-13 at the McCormick Place in Chicago (IL). Come visit us in the North Hall at Booth N6793 and discover the revolutionary software that has enabled the economic implementation of robots to companies of all sizes, from small local shops to large global manufacturing conglomerates.
A live milling demo of an impeller will be demonstrated using a KUKA Agilus robot, showcasing the power of Robotmaster to program a robot as easily as a CNC machine tool!
A preview of Robotmaster V6.2 with its new integrated work flow
We invite you to stop by our booth and ask for a technology preview of Robotmaster Version 6.2 which will be released later this year. By considering the various ways in which one would want to program an industrial robot, the work flow of Robotmaster has been re-designed in Version 6.2. By optimizing the user work flow in addition to core technology enhancement, Version 6.2 will be at a minimum three times faster and up to 10 times faster than our previous version, depending on the part being programed.
About Robotmaster
Robotmaster seamlessly integrates CAD/CAM based robot programming, simulation and program generation. Common robot programming challenges typically require intricate user intervention or costly manual editing for producing error free programs. Robotmaster provides innovative new tools to effortlessly optimize robot programs producing error-free robot paths avoiding singularity zones and collisions, working around joint and reach limitations and optimizing tool orientations along the entire trajectory. Robotmaster is ideally suited to program robots for such tasks as trimming, 3D machining, de-burring, polishing, welding, dispensing, grinding and painting, and supports most industrial robot models.
About Jabez Technologies
Robotmaster is a product of Jabez Technologies, specialized in dedicated software solutions for industrial automation, manufacturing and robotics since 1996.