Robotics Industry to Present Engelberger Awards To Åke Lindqvist and Dr. Henrik Christensen
Ceremony Set for March 22 in Chicago During Automate 2011/42nd ISR

The Engelberger Robotics Award, the industry's highest honor, will be presented to Åke Lindqvist and Henrik Christensen during a special dinner ceremony on Tuesday, March 22 at the InterContintental Hotel in Chicago during Automate 2011/42nd International Symposium on Robotics.
The awards, sponsored by Robotic Industries Association (RIA), the industry's trade group, are named after Joseph F. Engelberger, known throughout the world as "the father of robotics." Each recipient will be presented a commemorative medallion and a $5000 honorarium by RIA. Launched in 1977, 113 industry leaders from 16 nations have now been selected for this honor.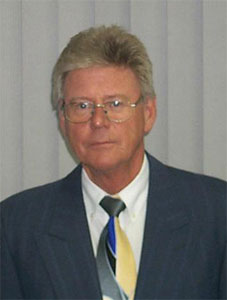 Åke Lindqvist wins the 2011 Engelberger Award for Leadership. Lindqvist spent 37 years in the industry until his recent retirement from ABB Robotics (formerly ASEA). During his career at ABB he held several senior positions at the ABB Robotics headquarters in Sweden and North America, and most recently as Vice President and member of the ABB Robotics Products Global Management Team as head of Automotive Global Product Sales.
After graduating from the Royal University of Technology in Stockholm ( KTH ) Sweden, Lindqvist was selected into the exclusive internal ABB School for future leaders. After that course – which included a year at the ABB subsidiary in Mexico - he started with robotics which he believed to be the future.
During his time at the ABB Robotics headquarters in Sweden, he went through the ranks from basic R&D to global marketing manager, heavily influencing the development of the product range and how to position ABB Robotics on the global market.
After receiving his MBA in International Business Management, he came to the USA in 1991 where he was a key to building up the ABB Robotics Products Business in North America, a position he held for fifteen years.
Throughout his career he found the time to volunteer for the world's leading robotics associations. He is the current President of the International Federation of Robotics, a Past Chairman of the Robotic Industries Association, and a Past Chairman of the Automation Technologies Council, among many other key roles.
"Åke Lindqvist has been a strong global advocate for robotics for nearly four decades," said Jeffrey A. Burnstein, President of RIA. "He has left an indelible mark on our industry by being a consistent voice representing the needs of all industry participants, including suppliers, integrators, users, and research groups. I am thrilled that he is winning the award this year as it will make a terrific capstone for a great career in robotics."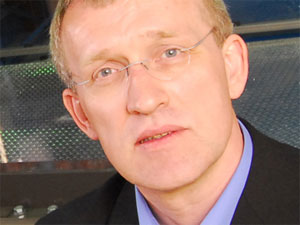 Dr. Henrik Christensen wins the 2011 Engelberger Award for Education. Christensen is currently the KUKA Chair of Robotics and a Professor of Computing with the Georgia Institute of Technology in Atlanta. He also serves as the Director of the Center for Robotics and Intelligent Machines. He is well known globally for his roles as the Founding Chair of the European Robotics Research Network and for being the driving force behind the recent Roadmap for US Robotics.
"Sometimes I think Henrik must have cloned himself because he is so active in the robotics field," Burnstein noted. "He is a respected researcher on robotic solutions focused on real applications, has published more than 250 papers, serves on the editorial board of the leading international robotics journals, is active on robotics research projects throughout the world, is constantly helping educate government leaders about robotics – he is an extremely worthy winner of the Engelberger Award."
RIA is now accepting nominations for the 2012 Engelberger Robotics Awards, to be presented in Taipei, Taiwan. For more details about the award, or to submit a nomination, contact RIA Headquarters at 734/994-6088, or visit Robotics Online.
About RIA
Founded in 1974, RIA is the only trade group in North America organized specifically to serve the robotics industry. Its 250 member companies include leading robot manufacturers, users, system integrators, component suppliers, research groups, and consulting firms. RIA co-produces the biennial Automate Show (formerly International Robots, Vision & Motion Control Show) plus many regional events, and is secretariat of the ANSI/RIA R15.06-1999 Robot Safety Standard. RIA is the sole source of North American robotics industry statistics which are included in the World Robot Statistics published by the International Federation of Robotics. RIA also is publisher of the industry's leading Web portal, Robotics Online.