Robotics Industry Pioneer Ron Potter to retire after 53 years in the Robotics Industry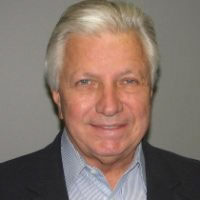 DETROIT – After a stellar career that has spanned more than five decades of work in the robotics industry, Ron Potter, current Director of Robotics Technology at Factory Automation Systems in Atlanta, GA, has announced he will retire at the end of this year.
Potter's creativity and ingenuity has served as the catalyst for multiple patents to be issued in his name. In 1995, he received the prestigious Joseph F. Engelberger Award for contributions to robotics, which is regarded as the Nobel Prize in the industry. As a passionate leader, Potter served three terms on the Board of Directors of the Robotic Industries Association (RIA), and he presented over 180 papers, seminars, and workshops on robotic solutions. He is a two-time recipient of The President's Award from Robotics International of the Society of Manufacturing Engineers (RI/SME), the predecessor organization of RIA, now known as the Association for Advancing Automation (A3).
"The evolution and growth of the robotics industry over the past five decades has been extremely exciting and rewarding," says Potter. "Robotics offers practitioners like me the opportunity to witness real passion and creativity in implementing this dynamic technology. The experience of working with many awesome and super talented people throughout my career is the real reward for my work. The friendships and contacts I have developed over the years will remain with me long after retirement."
After graduating as a Mechanical Engineer from Michigan State University, Potter deployed his first robot in 1969 as an employee at Auto Place, one of the first producers of industrial robots. In 1978, he co-founded the first independent robotic systems integration company in the U.S. known as Robotic Technologies Inc. (later changed to Robot Systems Inc). He has been integral in the development and implementation of over 2,000 industrial robot applications.
"Ron leaves a tremendous legacy of supporting the industry through developing successful applications, educating potential users, and serving our trade association," said Jeff Burnstein, President of A3. "I have received an outpouring of kind words from many in the industry like myself who have known Ron for decades and have not only appreciated his great work, but his incredible friendliness and sense of humor."
"As a true mentor in the automation industry, Ron helped inspire and guide the successful careers of many of his colleagues," said Dean Elkins, a robotics industry leader who spent more than three decades at Yaskawa Motoman and now is Senior Director of Advanced Automation at Gray Solutions. "A friend to many, Ron's enthusiasm and positive attitude has always been highly motivational. It is safe to say that Ron's career can be viewed as inspiring and legendary to all who know him," Elkins added.
"The entire robotics industry can be grateful for the groundbreaking work of this industry pioneer," said Dick Motley, Director, FANUC America Corporation. "Ron's impressive contributions to the robotics industry speak for themselves. Innovator, educator, visionary, problem solver – all apply to Ron over the course of his career. The success we enjoy in robotics today is built on the foundational work of early pioneers like Ron, and his legacy will continue to have a positive effect on our industry for years to come. Wishing nothing but the best for Ron and his wife Patsy in this next chapter of their lives," Motley added.
About the Association for Advancing Automation
The Association for Advancing Automation (A3) is the leading global advocate for the benefits of automating. A3 promotes automation technologies and ideas that transform the way business is done. Members of A3 represent over 1,100 automation manufacturers, component suppliers, system integrators, end users, academic institutions, research groups and consulting firms that drive automation forward worldwide.
A3 hosts a number of industry-leading events, including TechCon (December 14, virtual), A3 Business Forum (January 16-18, 2023, in Orlando) and Automate, North America's largest automation technology trade show (May 22-25, 2023, in Detroit).
For More Information
Jackie Rose
Association for Advancing Automation
(734) 929-3264