Roberta Nelson Shea, Universal Robots, and Jeff Burnstein, Association for Advancing Automation, Selected for 2023 Joseph F. Engelberger Robotics Awards
ANN ARBOR, Michigan – The Association for Advancing Automation (A3) today announced two longtime industry leaders as the winners of the 2023 Joseph F. Engelberger Robotics Awards, the world's most prestigious robotics honor.
Roberta Nelson Shea, Global Technical Compliance Officer, Universal Robots, was selected as the Application winner for her outstanding work over the course of her career in global robotics safety.
Jeff Burnstein, President, Association for Advancing Automation (A3), was selected for Leadership, recognizing his four decades of commitment and vision at the global automation trade association.
Nelson Shea and Burnstein are pillars in the robotics industry and were unanimously selected by the awards committee and past chairs of the Robotic Industries Association (RIA, now A3) to win the award this year.
Buy your Awards Ceremony dinner ticket through Automate registration!
Buy Ticket Here
These awards are named after the late Joseph F. Engelberger, known throughout the world as the founding force behind industrial robotics. Since its inception in 1977, the Engelberger Awards have now been given to 136 robotics leaders from around the world for excellence in technology development, application, education, and leadership.
The winners are recommended by a panel of industry leaders based on all present and past nominations from the industry and voted upon by the past chairs of RIA. A3 is the organization that administers the award, and each winner receives a $5,000 honorarium and commemorative medallion.
"The Engelberger Robotics Award for Application in Safety is a tremendous honor to me and to all those who have embraced and contributed to robotic safety," said Nelson Shea. "I remember meeting Joe Engelberger over 40 years ago and never imagined receiving this award. I view the award to be honoring the industry's progress in optimizing safety and productivity. The journey has been amazing!"
"Winning the Engelberger Robotics Award for Leadership is beyond any accomplishment I could have imagined when I started at the association 40 years ago," said Burnstein. "The award has been described as the 'Nobel Prize of Robotics' for good reason as it is acknowledged globally as our industry's pinnacle of success. As an English major with no technical background at all, I am living proof that there is a home for anyone in the robotics industry."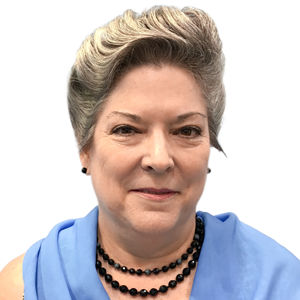 Roberta Nelson Shea
Roberta Nelson Shea is the Global Technical Compliance Officer at Universal Robots.

For over 45 years, she has been one of the central figures in the development of industrial robot safety standards in North America and around the world. As the convenor of the committee ISO/TC 299 WG3 (ISO/TC 184/SC2), she lead the introduction of ISO/TS 15066, which, as an extension of the established ISO 10218, is the first document defining standardized safety requirements within human-robot-collaboration. Presently the group is revising ISO 10218-1 and ISO 10218-2.

For more than 23 years, she's served as chair of the committee that oversees the R15.06 robot safety standard. Nelson Shea's commitment to safety is evident in her involvement with the NIOSH/OSHA/RIA Alliance, R15.08 and many other standards committees. She was also a past board of director member for ANSI and RIA.

With too many honors to name, some of the most significant include being elected one of the Top Twenty Women Making Their Mark in Robotics and Automation by Smart Manufacturing; and one of the Top 100 Women in Safety by the American Society of Safety Engineers (ASSE); and winning the 2022 Goddard Alumni Award for Outstanding Professional Achievement by Worcester Polytechnic Institute.

"My work in safety standards has been both the most rewarding and most challenging in my career," Nelson Shea said. "The robotics industry should be proud of our safety standards and the resulting low incident rate. Due to everyone's contributions (robot manufacturers, integrators and robot users), we have made robotics great for the market and the people associated with their use. Let's celebrate all the ways that robotics improves the world!"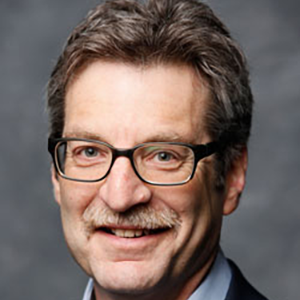 Jeff Burnstein
Burnstein is the President of the Association for Advancing Automation (A3), the largest robotics and automation trade group representing over 1,160 global companies involved in robotics, artificial intelligence, vision, motion control and related automation technologies.
Since joining the association in 1983 as manager of marketing & public relations, Burnstein has held a variety of senior positions, culminating in his promotion to President in 2007. He is a frequent commentator in the media, often discusses automation issues with policy makers, and regularly speaks at global conferences on issues such as the impact of automation on jobs and the future of automation beyond the factory floor. Burnstein also serves on the Executive Board of the International Federation of Robotics (IFR).
"I believe my most important role for the past four decades has been to tell the story of how robotics is making our world better by performing tasks that assist people -- not replace them. Robots are enabling better, safer, and higher-paying jobs in every industry and helping solve our most difficult challenges. I hope my selection for this award will inspire others to pursue robotics-related careers in our increasingly automated future."
Awards Dinner
The awards dinner at Automate will be held May 24 from 5:15 p.m. to 8:30 p.m. in the Grand Ballroom at the Huntington Place Convention Center. Tickets for the event, which includes a cocktail reception and dinner, may be purchased when registering for the Automate 2023 Show and Conference.
Automate takes place May 22-25 in Detroit, and anyone who works with or is interested in automation can attend for free. This year will be the biggest yet, featuring 300,000 square feet of exhibit space, 600+ exhibitors, 25,000 attendees, and valuable learning and networking opportunities. Attendees will see the latest in cutting-edge robotics, vision, artificial intelligence, motion control and more.
About Association for Advancing Automation (A3)
The Association for Advancing Automation (A3) is the leading global advocate for the benefits of automating. A3 promotes automation technologies and ideas that transform the way business is done. Members of A3 represent over 1,160 automation manufacturers, component suppliers, system integrators, end users, academic institutions, research groups and consulting firms that drive automation forward worldwide.
A3 hosts a number of industry-leading events, including Automate (May 22-25, Detroit), the Robotic Grinding & Finishing Conference (July 25-26, Minneapolis), Autonomous Mobile Robots & Logistics Week (October 4-5, Memphis, TN), the International Robot Safety Conference (October 9-11, Pittsburgh), the AI & Smart Automation Conference (October 10-11, Pittsburgh), The Vision Show, A3 TechCon, and the A3 Business Forum (January 15-17, 2024, Orlando, FL).
#
For More Information
Jackie Rose
Association for Advancing Automation
(734) 929-3264