Robert Locker Joins Acme Manufacturing Company as Director of Engineering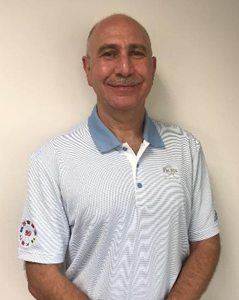 Acme Manufacturing Company in Auburn Hills, Michigan, U.S.A., the world leader in design and manufacturing of integrated robotic
automation for polishing, buffing, deburring and grinding systems since 1910, is pleased to announce and introduce Robert Locker
as Director of Engineering.
Bob will be providing leadership and responsible for all mechanical design and electrical controls engineering activity.
He will also direct and oversee future research and development new technology programs for Acme's complete line of flexible integrated robotic solutions.
Bob has over 37 years of expertise and knowledge in directing and program managing industrial automation systems.
Bob has a Master of Science Degree in Systems and Biomedical Engineering and a Bachelor of Science Degree in Electrical and Biomedical Engineering from Case Western Reserve University, Cleveland, Ohio.
We welcome and congratulate Bob in his new position.