RazerCam Line Scan Camera
<!-

-[if gte mso 9]> 14.00 <![endif]-->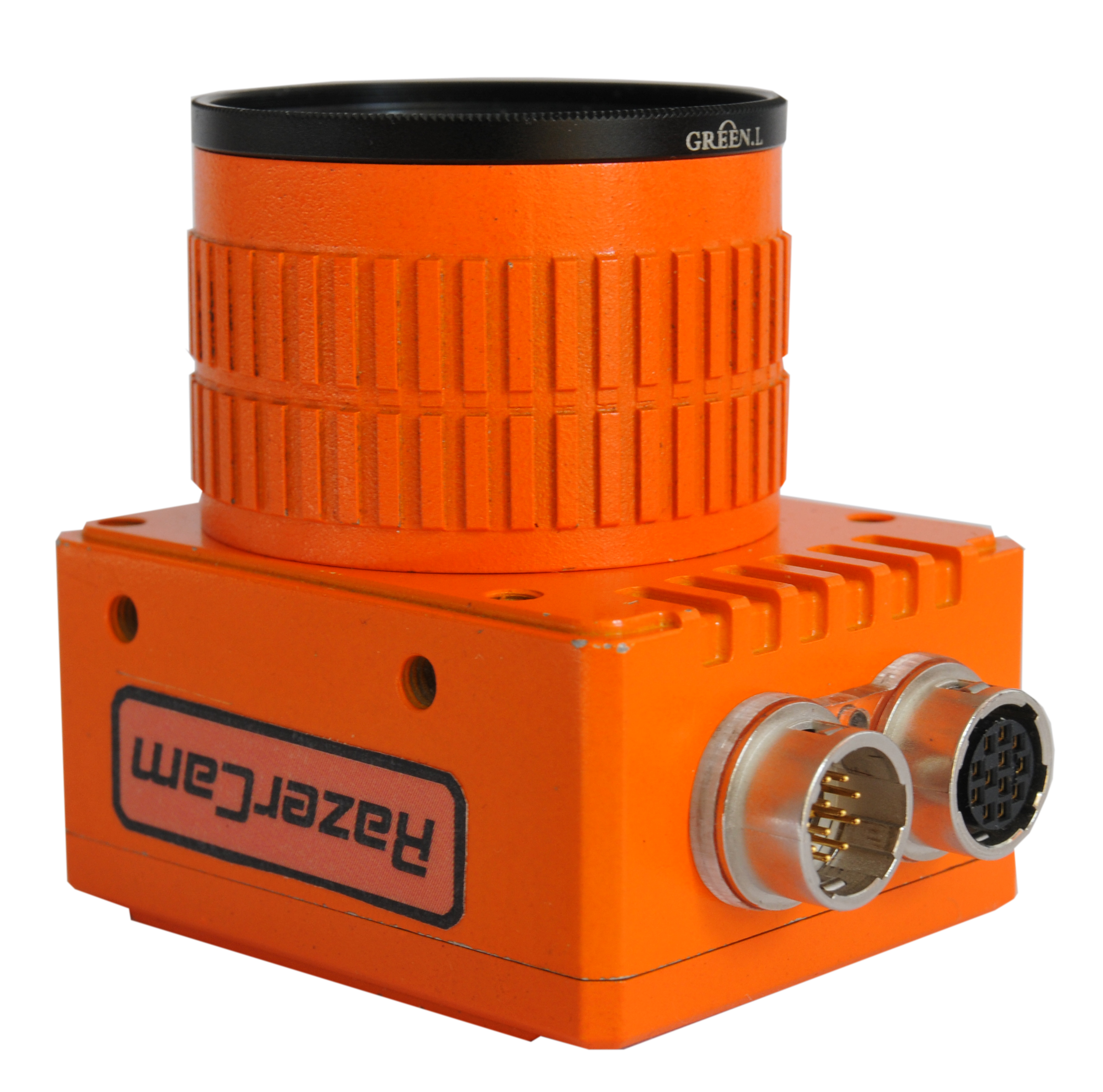 RazerCam Line Scan Camera
for highspeed print inspection

The RazerCam smart camera series by EVT also includes a line scan camera. A typical application for such cameras is the print inspection. Therefore the camera is used for 2D as well as 3D print layout inspection. Due to the free programmable FPGAs data is preprocessed in real time and with the additional ARM Cortex A9 cores the RazerCam is suitable for high-speed applications. The camera, which is also available with a color sensor, offers therefore a fast solution for the print inspection. Even during the highest process velocity of several hundred meter per minute, inspection results are reached with utmost precision.
The line scan camera is applicable for all printing processes such as e.g. print on rolls, sheets or pre-cut parts; for all print methods such as e.g. gravure printing, porous printing, offset printing, pad printing, etc. and on backing material such as foil, paper, cardboard, metal, etc.
Additionally the camera can be integrated into the printing machine and the print inspection can be carried out during the print or during the packaging.
As nowadays the print plays a leading role, when determine the brand quality of consumer goods or industrial product, most customers demand a zero-defect-production. Therefore the requirements for the machine vision are rising constantly. In addition, when dealing with the pharmaceutical industry, even the smallest error on the printing of the directions for use or the package insert, can lead to far-reaching consequences.
The RazerCam standalone or integrated in a printing machine, secures an inspection of the complete printed design even when there are line fluctuations or bow. The line scan camera recognizes not only the common errors in printing quality such as pinholes, color shifts, ghosting effects, water drips as well as too much or too less printing color, but also surface errors such as e.g. scraper marks, scratches, dust or stains. And along the way the system can also check the position of a label on bottles and so forth.