PRE-TEC Has Moved!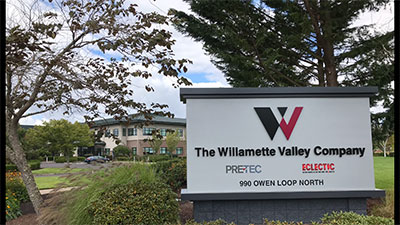 PRE-TEC has moved to a new building located at 990 Owen Loop North, in Eugene Oregon. The integrator moved from its 38,000 sg ft. facility at 675 McKinley Street, to a new 110,000 sg ft. building with over 60,000 sg ft. of manufacturing space.

General Manager, Stan Reynolds commented, " By more than doubling our manufacturing base, we are able to better serve our customers, and have room for future growth." In addition to the PRE-TEC Division, all the groups at the corporate headquarters on Arrowsmith Street are now also in the Owen Loop building.

PRE-TEC has been creating innovative automated solutions for manufacturing companies throughout North America for over thirty years. The experienced automation team of mechanical and electrical engineers believe that the one-on-one communication with each client on every project when designing and building systems has been the key to their success. The company strives to collaborate with each customer to develop a consistently reliable and cost effective solution which address the customer's manufacturing challenges, can be successfully implemented, and rapidly deployed. PRE-TEC is proud to introduce their new operation to manufacturers in the Western States and across North America.