PIXCI® EB1mini Frame Grabber
&nb

sp;PIXCI® EB1mini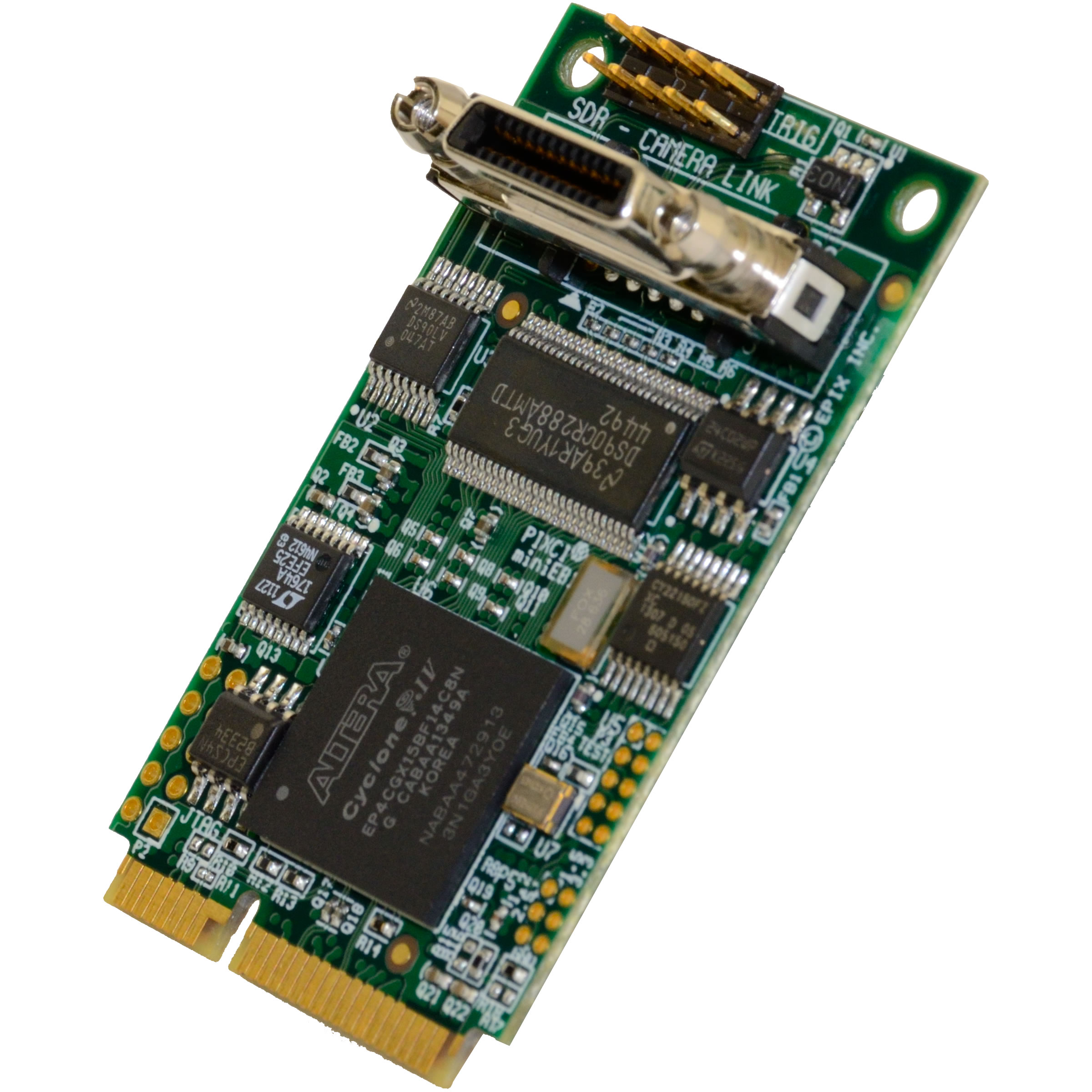 Smallest camera link frame grabber
50.95 mm x 30.00 mm (2.006 x 1.181 inches)
PCI Express Mini Card form factor
Captures from any base camera link camera
Bursts transfers images to PCIe bus at 250 gigabits per second
Sustained image capture at rates of 200 megabytes per second
Connector for triggers and strobes
The PIXCI® EB1mini captures from a base configuration line scan or area scan camera link camera. With trigger input, strobe output, shutter control, bit-packing capability, 64 bit memory addressing, and video rate sequence capture; the PIXCI® EB1mini is big on features and small in size.
The XCAP-Lite imaging program, provided at no charge with the PIXCI® EB1mini, provides software control of image capture, as well as all camera controls, with an easy to use Capture & Adjust Dialog.
Solutions and Support: EPIX, Inc. has been providing imaging solutions and support for OEM machine vision manufacturers and engineers since 1984. Contact EPIX, Inc., or an authorized EPIX, Inc. distributor, for help selecting cameras, frame grabbers, imaging software, optics, and computer systems.