Picolo HD, the clarity of full HD video
g width="0" align="right" height="0" alt="Picolo HD video acquisition cards - Euresys" src="/userAssets/aiaUploads/image/Euresys-PR-PICOLOHD(2).jpg" />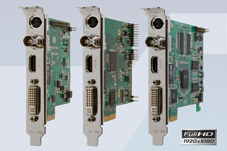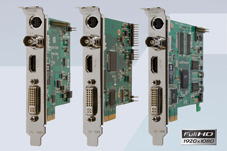 Euresys is proud to announce three new video acquisition cards for PC-based medical devices (dental or guided-surgery applications) laboratory or measuring microscopes and video-surveillance equipment.
These Picolo HD cards are high-performance PCIe video capture cards compatible with one SDI, HDMI, DVI or analog camera. They are capable of acquiring high-definition (various resolutions up to 1920 x 1080) color video signals (SDI, HDMI, DVI/D, DVI/A or Y/Pb/Pr) in a PC environment. The Picolo HD One acquires images from one camera at a resolution and frame rate up to 1080i60 while the Picolo HD 3G is able to reach 1080p60 and is equipped with a 4-lane PCI Express bus. The Picolo HD H.264 features hardwarecompression, and delivers two simultaneous compressed video streams.

They bring to these applications the clarity of real-time and high-definition 1080p video.