Photoneo at Universal Robots' Prague office
Universal Robots' office in Prague displays a UR robot that picks parts from a bin using Photoneo solution. The robot is integrated with PhoXi 3D Scanner M and the Bin Picking Studio (enabling the robot to localise and pick the parts).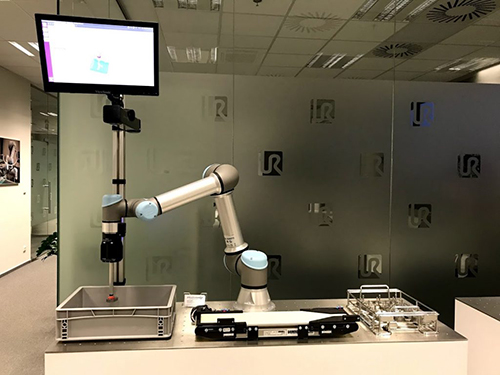 About Photoneo
Photoneo is a leading provider of robotic vision and intelligence. Based on a patented 3D technology, Photoneo has developed the world's highest resolution and highest accuracy 3D camera, thus unlocking the full potential of powerful, reliable and fast machine learning and also reducing the training and deployment time. By bringing intelligent robots into the field, Photoneo helps companies mainly in the automotive, logistics, e-commerce, food and medical industry to improve the performance and efficiency of their manufacturing, fulfillment and assembly process.