Phase 1 Technology Selected as Canon's First Distributor of Advanced CMOS Sensors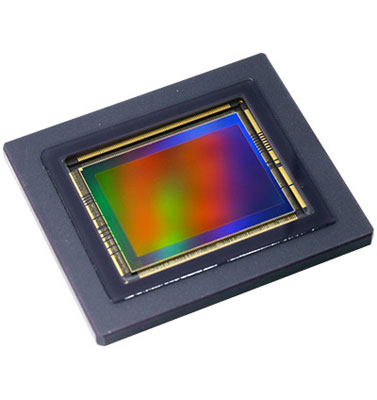 Phase 1 Technology, a premier distributor of machine vision and imaging components, has been selected as the first distributor in the U.S. of Canon's impressive line of advanced CMOS sensors.
For the first time, Canon will be offering these advanced components for sale in the U.S. to End Users, Integrators, OEMs, and Solution Providers, who require high resolution and high-performance imagers for their vision systems. Phase 1 Technology will be distributing Canon's full line of CMOS sensors.
"We chose Phase 1 Technology for their machine vision and imaging experience and for their vast knowledge of the industrial marketplace," said Yuichi Ishizuka, President and COO, Canon U.S.A., Inc. "We believe that with Phase 1's expert knowledge of vison applications and their array of supporting products, their team is highly qualified to deliver the technical assistance, and guidance, we want every potential Canon CMOS Sensor customer to receive."
Phase 1 Technology will be offering Canon's ultra-high resolution 120-Megapixel CMOS sensor, a 2.2 Megapixel CMOS sensor with 19µm pixels, and a five-Megapixel Global Shutter CMOS sensor.
"We're very excited that Canon U.S.A. has chosen us as a distributor to help bring these advanced sensors to the U.S. market," said Rusty Ponce de Leon, President of Phase 1 Technology. "These devices will empower our customers to design, develop, and build more powerful and higher performing vision systems for automation, embedded processing, and advanced information applications.
More information about Canon industrial sensor offerings and product specifications can be found at https://www.phase1vision.com/sensors or at (888) 434-2446.
About Canon U.S.A., Inc.
Canon U.S.A., Inc., is a leading provider of consumer, business-to-business, and industrial digital imaging solutions to the United States and to Latin America and the Caribbean markets. With approximately $29 billion in global revenue, its parent company, Canon Inc. (NYSE:CAJ), ranks third overall in U.S. patents granted in 2017.† Canon U.S.A. is committed to the highest level of customer satisfaction and loyalty, providing 100 percent U.S.-based service and support for all of the products it distributes in the United States. Canon U.S.A. is dedicated to its Kyosei philosophy of social and environmental responsibility. In 2014, the Canon Americas Headquarters secured LEED® Gold certification, a recognition for the design, construction, operations and maintenance of high-performance green buildings. To keep apprised of the latest news from Canon U.S.A., sign up for the Company's RSS news feed by visiting http://www.usa.canon.com/rss and follow them on Twitter @CanonUSA.
About Phase 1 Technology
Established in 1986, Phase 1 Technology Corp. is one of the oldest and most respected distributors of industrial vision and imaging cameras and components in the United States. A vertically integrated distributor of customer-tailored solutions with an extensive inventory of the industry's premier manufacturers of CCD and CMOS cameras, cables, image acquisition boards, lenses, lighting sensors, and software products, Phase 1 Technology offers all of the vital components used in the design and development of high-performance automation imaging systems. In addition to providing value-added programs that support engineering and manufacturing environments, Phase 1 Technology maintains an extensive network of highly-trained application specialists to ensure immediate response and consistent technical support for the duration of each project. Serving a wide range of industrial and commercial applications such as machine vision, microscopy, factory automation, robotics, agriculture, medical, pharmaceutical, UAV, and others, Phase 1 Technology's customers include OEMs, system integrators, end-users, researchers, developers, and scientists.