Pedro Bocchini Biography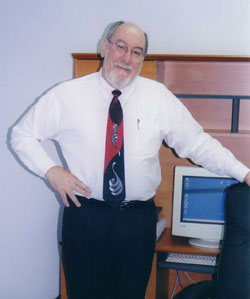 Pedro Bocchini is president and founder of Altec's companies, including: Altec Indústria located in São Paulo/SP, Brazil, a leading company in the manufacturing of instruments and systems for Automation, Process Control, and Automated Vision Inspection, for the Converting and Printing Industries; Altec Vision located in Boca Raton/FL, USA and São Paulo/Brazil is a Technology Consultant and VAR of components and systems systems for the Industrial, Scientific and Life Sciences markets.

Over a 35 years period, Mr. Bocchini held positions as design and project engineer, and project manager, as well as technology director for instrumentation and control systems in Corporations operating in Brazil and the USA. He has worked in the vision and imaging industry since 1995. He holds a Bachelor's, Master's and PhD in Process Control and served as Vice President of several different chambers of various industrial sectors within ABIMAQ, the Brazilian Association of Machine Industries. He is a regular speaker at conferences and seminars in Brazil, and has had numerous articles published in Latin American trade journals and magazines.