Opto's Telecentric Profile Projector IM•profile M ECO USB 3.1 for high-resolution bi-telecentric profile measurement
Telecentric Profile Projector 1:1 digital - IM•profile M ECO USB3.1 was designed for High Resolution Bi-Telecentric Profile Measurement for Quality Control. It creates high-performance thread images of e.g. needles, implants, special micro screws, or micro tools without any optical artifacts.
It is one of a family of Opto's Imaging Modules, a group of integrated 'plug and play' imaging devices, featuring an optimised combination of onboard camera, optics, illumination, and electronic control interface that together deliver a perfect image first time - every time for virtually any imaging application.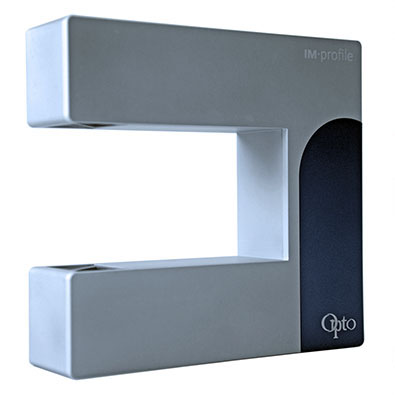 Designed for smart production, and many 'Industry 4.0' applications Opto Imaging Modules bring an unprecedented level of intelligent, easy-to-use, easy-to-integrate, imaging performance to any production environment - from measurement machines to test systems or roundness analysis to bio imaging instrumentation.
Telecentric Profile Projector 1:1 digital is provided with its own SDK, image acquisition software, and optional measurement software, making it simple to integrate into any network or system, including inline integration, robot arm integration or deep machine integration.
Article Number: IP-8452901UBE Ready to ship this summer - Order now from our website.
Technical details:
Illumination white

FoV 8.5 x 7.1mm

WD 30 mm

Resolution 147 LP/mm

Measurement Resolution 3.4 µm / pixel

image: monochrome

Frames/ sec: 36

Sensor: Sony IMX264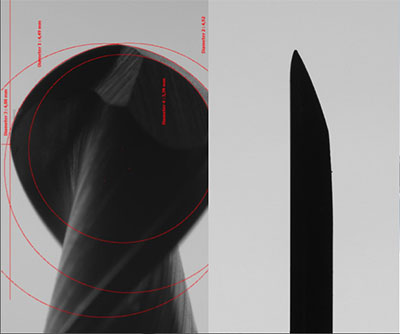 Advantages:
Powerful Plug-and-Play Imaging Module

Integrated control, and measurement software

Optimised image through special design

One wire to the device

Compact aluminium housing with many mounting options
IM•series
easy-to-use
easy-to-integrate
one unit - one wire
Versatile in use
measurement machines
test systems
profile and roundness analysis
bio imaging instrumentation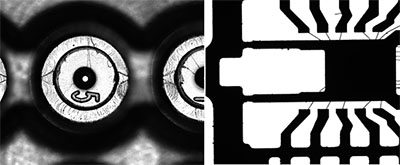 About Opto
For over 30 years, Opto GmbH has been a manufacturer of high reliability, embedded vision and inspection solutions to some of the most challenging machine-integrated imaging applications. Opto provides high-performance imaging solutions ranging from simple vision components all the way to complex imaging modules and subsystems. Most recently, Opto has developed a range of highly compact embedded imaging modules specifically for OEMs involved in building industrial and biomedical machines. With onboard cameras, lens, light, and intelligence, Opto's new fully integrated imaging modules enable OEMs to instantly achieve the very highest image performance and resolution, without the need for specialist optical expertise.