In vitro fertilization (IVF) is a complex series of procedures used to treat fertility or genetic issues and assist with the conception of a child. It involves a process of fertilisation where an egg is artificially combined with a sperm outside the body, and the subsequent re-implantation of that fertilized egg with the intention of establishing a successful pregnancy.
The importance of embryo environment

Recently, detailed research(Mortimer et al.) has been undertaken that explores the importance of environmental conditions within operational areas of the IVF laboratory, especially those with the potential to cause physiochemical stress to the gametes and embryos during transfer procedures.

Such environmental conditions include uniformly maintained temperature, humidity and CO2 levels, and in addition, the removal of harmful VOC (Volatile Organic Compounds). These findings are leading many users to adopt completely enclosed working environments for their labs, where highly optimised conditions can be locally maintained inside fully enclosed microscope chambers and where all these environmental conditions, including VOC removal can be automatically and precisely maintained over long periods.
Microscope chambers such as those manufactured by Australian manufacturer TekEvent PTY are designed specifically to provide this very safe, highly controlled environment for the examination and handling of oocytes and embryos. With onboard microprocessor controlled humidity, temperature, CO2, and active HEPA and VOC filtration, such chambers enable users to precisely and efficiently control the localised embryo handling environment, irrespective of external lab conditions, and most importantly, have the capacity to house a microscope within their fully enclosed safe working environment.
Standard Microscope Limitations
Historically, two different types of microscope are utilised within the IVF procedure. Stereo microscopes are used for lower magnification tasks such as embryo assessment and collection, whilst at a separate location, inverted compound microscopes deliver the much higher magnifications (typically 200x & 400x) required for embryo morphology assessment and ICSI procedures. This often leads to separate microscope workstations being required, with multiple microscopes consuming valuable workspace and significantly increasing the overall cost of lab builds, in addition to increasing ongoing servicing and training requirements.
DualStation
The Opto DualStation was conceived from an idea to simplify these needs, by condensing all the imaging systems and optical techniques used by the IVF process into one single, highly compact instrument that can be housed within a TekEvent CellTek 3000 enclosed embryo chamber. Such an instrument brings significant benefits to both the user, and ultimately, the patient:

It eliminates the need for multiple microscopes within a lab, increasing floorspace and reducing cost;
It reduce the very real risks associated with moving embryos from workstation to workstation
It significantly enhances the imaging experience of the user, leading to a more informed decision making process during embryo selection.
Since 1980, Opto has specialised in developing high performance optical imaging modules and subsystems for integration into biotechnology and cellular imaging instrumentation. With its deep heritage in machine vision and embedded microscopy, Opto was ideally placed to develop a high performance instrument that delivered the extensive imaging performance demands of the IVF Lab environment, with the reliability and consistency demanded by this mission-critical application.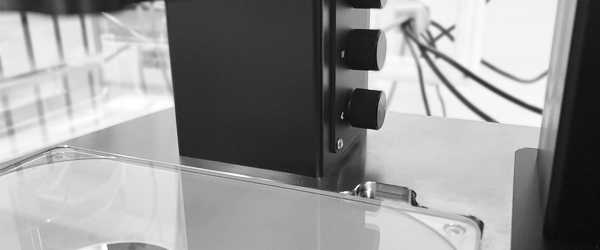 Stereo side
For initial low power embryo assessment, the left side of the DualStation system is dedicated to 'classical' high-contrast stereo binocular imaging. In standard IVF stereo microscope setups, a manual tilting mirror is used that can be angled by the user to deliver strongly oblique illumination to the embryo in order to illuminate the sample with high contrast. DualStation takes this feature on a step by offering the user a directly proportional motorised tilt mirror mechanism that can be operated in coarse or fine modes for optimum mirror positioning accuracy.
Stereo illumination is provided by 2 independently controllable LED's - a white LED, and a red LED (625nm), both of which can be used simultaneously in order for a user to select their preferred colour temperature.

All controls for illumination and mirror tilt are conveniently located close to hand on the microscope column. The sample area of the stereo side features a removable glass plate, sized precisely to accommodate the Cooper Surgical RI Witness reader plate should this be required. To further enhance user experience with the Stereo side of the system, Opto has introduced simple, highly convenient rotary focus mechanism that a) eliminates the vertical movement of the microscope normally experienced with conventionally focusing stereo microscopes, and b) creates a very comfortable, highly ergonomic focusing experience for the user.
Inverted High Magnification Side
The right side of the DualStation features a specially developed twin magnification, inverted high contrast imaging module that delivers a performance such as that normally associated with complex inverted microscopes. As part of the unique thought process behind DualStation, Opto has introduced a groundbreaking new feature within this inverted module - namely, the ability to see 2 completely different optical magnifications at the same time, and using just one fixed objective lens. Thanks to a highly innovative optical design, and 2 integrated onboard camera sensors, this module delivers 200x and 400x magnifications on screen simultaneously, in full high contrast, and with completely live refresh rates.
This provides the user with a very pleasant experience of 'overview' image and 'detail' image simultaneously, not only providing the additional imaging benefits, but also enabling a very useful navigational aspect when moving the sample dish around using the unique integrated XY positioning disc.
Illumination for the high magnification side is provided by a unique fixed condenser illuminator, designed to deliver very high contrast to the sample. Moreover, this illuminator module can be rotated through 35 degrees away from the stereo side in order to maximise working area when needed, for example during embryo pick ups with large pipettes.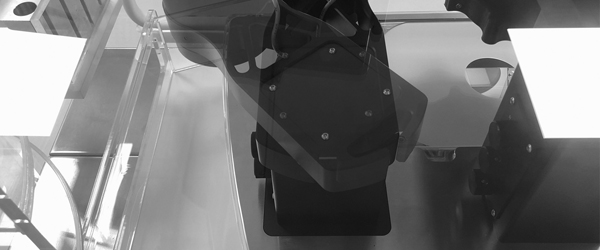 High magnification focus and LED brightness are adjusted by conveniently located controllers that are located close to hand. Focus is provided by a directly proportional motorised controller that can be toggled between coarse and fine modes, enabling very high precision focus control.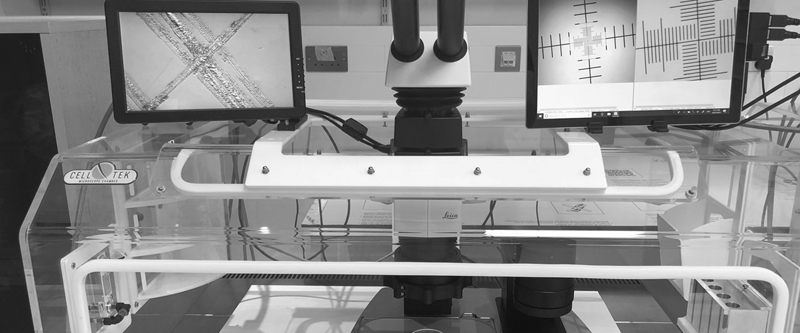 200x and 400x magnifications on screen simultaneously, in full high contrast, and with completely live refresh rates...
DualStation represents the next generation of IVF microscope.
Combining the very best in classical stereo microscopy, with the latest advances in optical imaging technology. DualStation enables IVF professionals to have the best possible optical configuration in the safest embryo environment.
For further information, please contact our chamber partners TekEvent or Opto directly.