Opto to introduce Imaging Modules IM-linea S, IM-linea M, and IM-compact M at VISION 2018
Opto will be showing Imaging Modules IM-linea S, IM-linea M, and IM-compact M from November, 6th to 8th at VISION 2018 in Stuttgart, Germany. Booth 1H32.
Opto Imaging Modules - for Industrial and Non-Indutrial Applications - are a family of integrated, 'plug and play' imaging devices, featuring an optimised combination of onboard camera, optics, illumination and electronic control interface that together deliver a perfect image 1st time, every time for virtually any imaging application.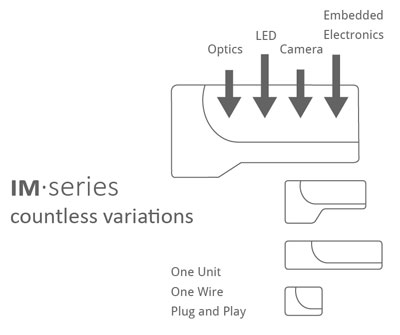 Designed for smart production, and many 'Industry 4.0' applica- tions, Opto Imaging Modules bring an unprecedented level of intelligent, easy-to-use, easy-to-integrate, imaging performance to any production environment - from measurement machines to test systems or roundness analysis to bio imaging instrumentation.
Each Module is provided with its own SDK and image acquisition software, making it simple to integrate into any network or system.
At VISION 2018 Opto will be showing Imaging Modules IM-linea S, IM-linea M, and IM-compact M. Three form factors - various possibilities. Visitors to the Opto booth are invited to see live product presentations, physically touch, and feel the shape, and weight of the modules, and talk to Opto's engineers about their industrial imaging project.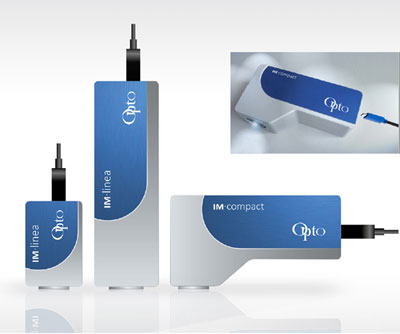 Various high resolution, perfectly optimised closed-loop optical designs coupled directly to the latest onboard imaging sensors - no camera needed.
One wire direct USB3 image output & compatibility to most machine vision software packages.
Ultimate imaging performance, simple integration, guaranteed performance first time, every time.
OPTICS - IMAGING - AUTOMATION
Opto manufactures unique Compact Embedded Imaging Modules with on board Camera/Lens/Light/Intelligence as one unit with only one wire, ´plug and play`? to machine builders and OEMs for industrial and biomedical applications. Imaging Modules are vision sensors reduced to deliver the best Image for each application.
Opto reduces all solutions to their needs in Size, Weight, Price to add maximized Value for the Photonic and Machine Vision Markets. For OEM Customers Opto develops and manufactures customized Microscopes, Imaging Modules and Systems from Prototype to series production.
Inside the OptoGroup we deliver also Automated Measurement Machines for 100% Quality Control of dental Implants and Screws.
Embedded Vision
This content is part of the Embedded Vision curated collection. To learn more about Embedded Vision,
click here
.