Opto integrates 10x Inverse Cellscope with Fluorescence in the new Imaging Module Design
For decades Opto has delivered modular digital Inverse Microscopes for machine Integrators in different versions. Phase Contrast, Fluorescence, DIC are only some techniques that Opto integrates in a compact form.
Markus Riedi, Opto's CEO, says: "With our new designs of Imaging Modules we also integrate the camera and make it even more compact, with one wire plug and play."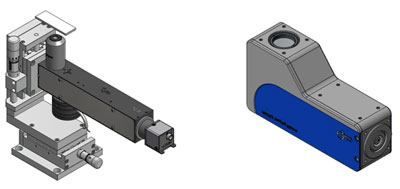 About Opto
For over 30 years, Opto GmbH has been a manufacturer of high reliability, embedded vision and inspection solutions to some of the most challenging machine-integrated imaging applications. Opto provides high-performance imaging solutions ranging from simple vision components all the way to complex imaging modules and subsystems. Most recently, Opto has developed a range of highly compact embedded imaging modules specifically for OEMs involved in building industrial and biomedical machines. With onboard cameras, lens, light, and intelligence, Opto's new fully integrated imaging modules enable OEMs to instantly achieve the very highest image performance and resolution, without the need for specialist optical expertise.