Optical Zoom has still its place
An optical Zoom system is still necessary for changing magnifications without a great loss of resolution. Resolution is defined by the aperture of the system and aperture is still dependent on the optics not on the camera. Furthermore megapixel cameras are not that inexpensive so that one can cover a 7x or 12x magnification only by increasing the sensor size.
Opto delivers all types of optical zooms for high demanding OEM and integration work. Especially for micro detection and with motorized versions Opto has to be your choice.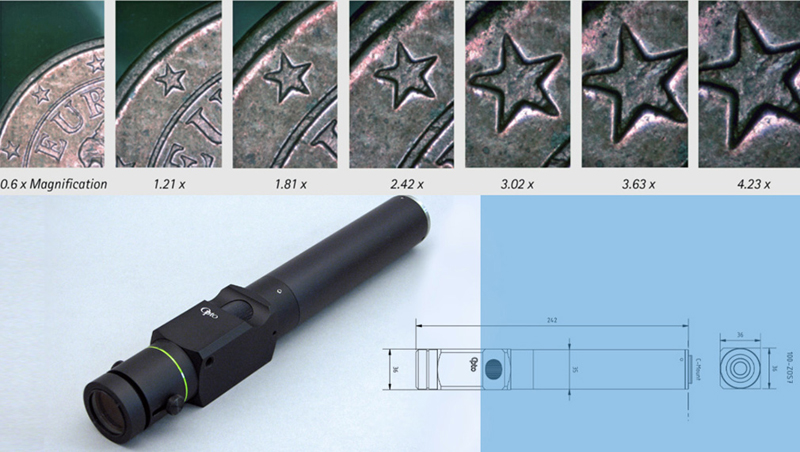 About Opto
For over 30 years, Opto GmbH has been a manufacturer of high reliability, embedded vision and inspection solutions to some of the most challenging machine-integrated imaging applications. Opto provides high-performance imaging solutions ranging from simple vision components all the way to complex imaging modules and subsystems. Most recently, Opto has developed a range of highly compact embedded imaging modules specifically for OEMs involved in building industrial and biomedical machines. With onboard cameras, lens, light, and intelligence, Opto's new fully integrated imaging modules enable OEMs to instantly achieve the very highest image performance and resolution, without the need for specialist optical expertise.