OnRobots Announces Hunter Schultheis as New Area Sales Manager for Western U.S.
Denver, CO - OnRobot has announced the appointment of Hunter Schultheis as Area Sales Manager of the West U.S. region. Based in Denver, CO, Schultheis brings almost a decade of experience in industrial automation to OnRobot, most recently as Sales Engineer for IFM Efector with a focus on new business development, selling sensor and control networking solutions to OEMs and end users. Schultheis also served in the Colorado Army National Guard from 2010-2019, rising to the rank of Platoon Leader.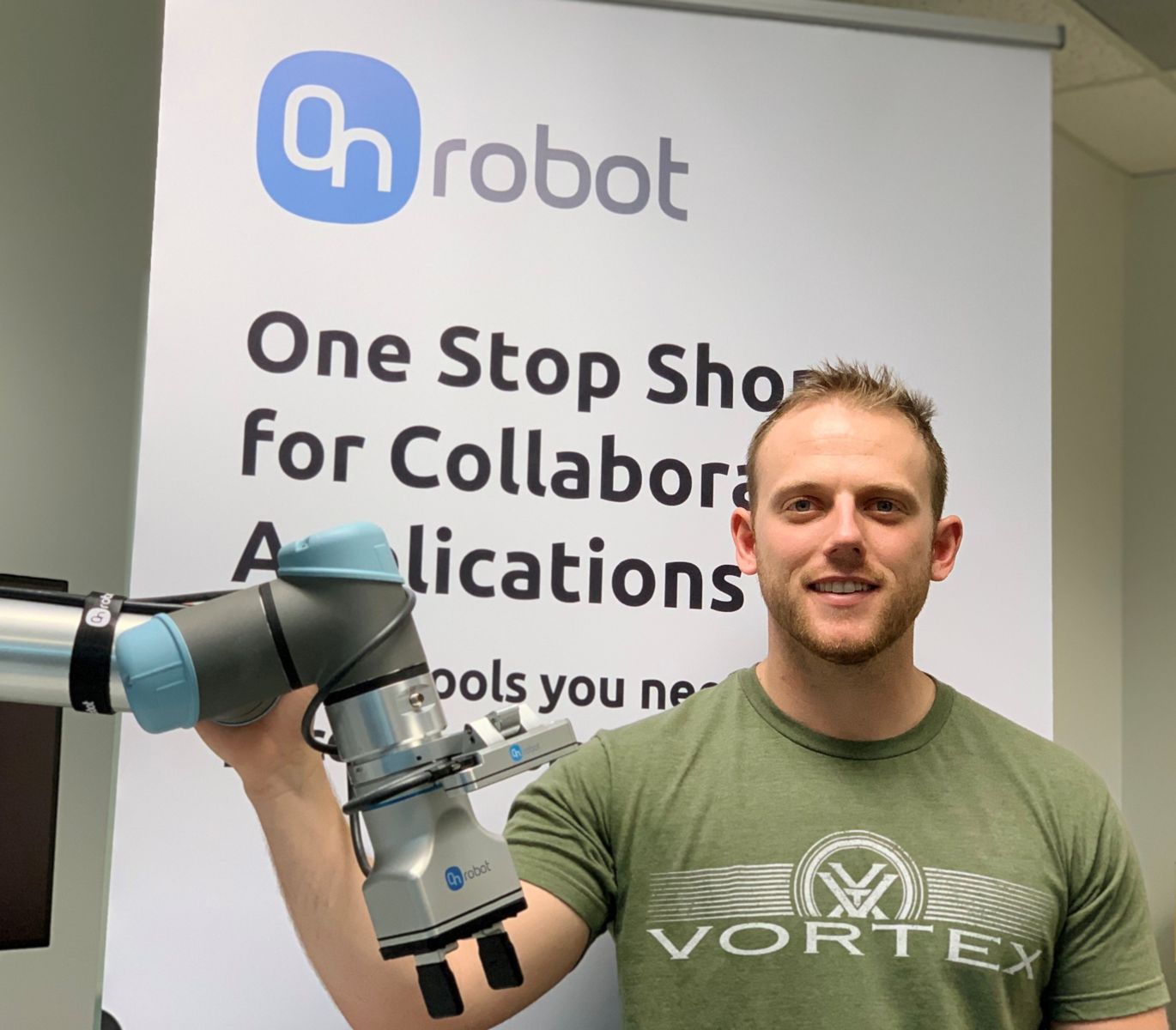 OnRobot's new Area Sales Manager holds a BS in Business and Entrepreneurship from CU Boulder and an MBA in Marketing from Regis University. In his new role, he will be responsible for further expanding OnRobot's high growth sales and distribution business, providing a growing selection of tools for collaborative applications, including electric grippers, force/torque sensors, vacuum grippers, the award-winning Gecko gripping technology, robotic sanders, and tool changers.
"OnRobot's growing product portfolio is designed for rapid deployment and fast ROI on all major collaborative and light industrial robots," says Hunter Schultheis. "I'm excited to develop OnRobot's presence in the Western US and look forward to helping our end users reap the rewards of OnRobot's no fuss automation solutions."
Kristian Hulgard, General Manager of OnRobot's Americas Division is excited to welcome the new Area Sales Manager to the team. "Hunter Schultheis has an impressive track record in industrial automation across both sales engineer and new business development roles. We look forward to have him lead our Western U.S. team as OnRobot continues its growth phase."

In his free time, Schultheis enjoys high alpine North American big game hunting.