OnRobots Announces Brent Lindell as New Area Sales Manager for Central U.S.
Dallas, TX, September 28, 2020: OnRobot has announced the appointment of Brent Lindell as Area Sales Manager of the central U.S. region. Based in Dallas, TX, Lindell brings 15+ years of experience in industrial automation and motion control to OnRobot, most recently with a focus on collaborative robot applications in regional sales management positions at Mobile Industrial Robots, FlexLink and ARC Specialties.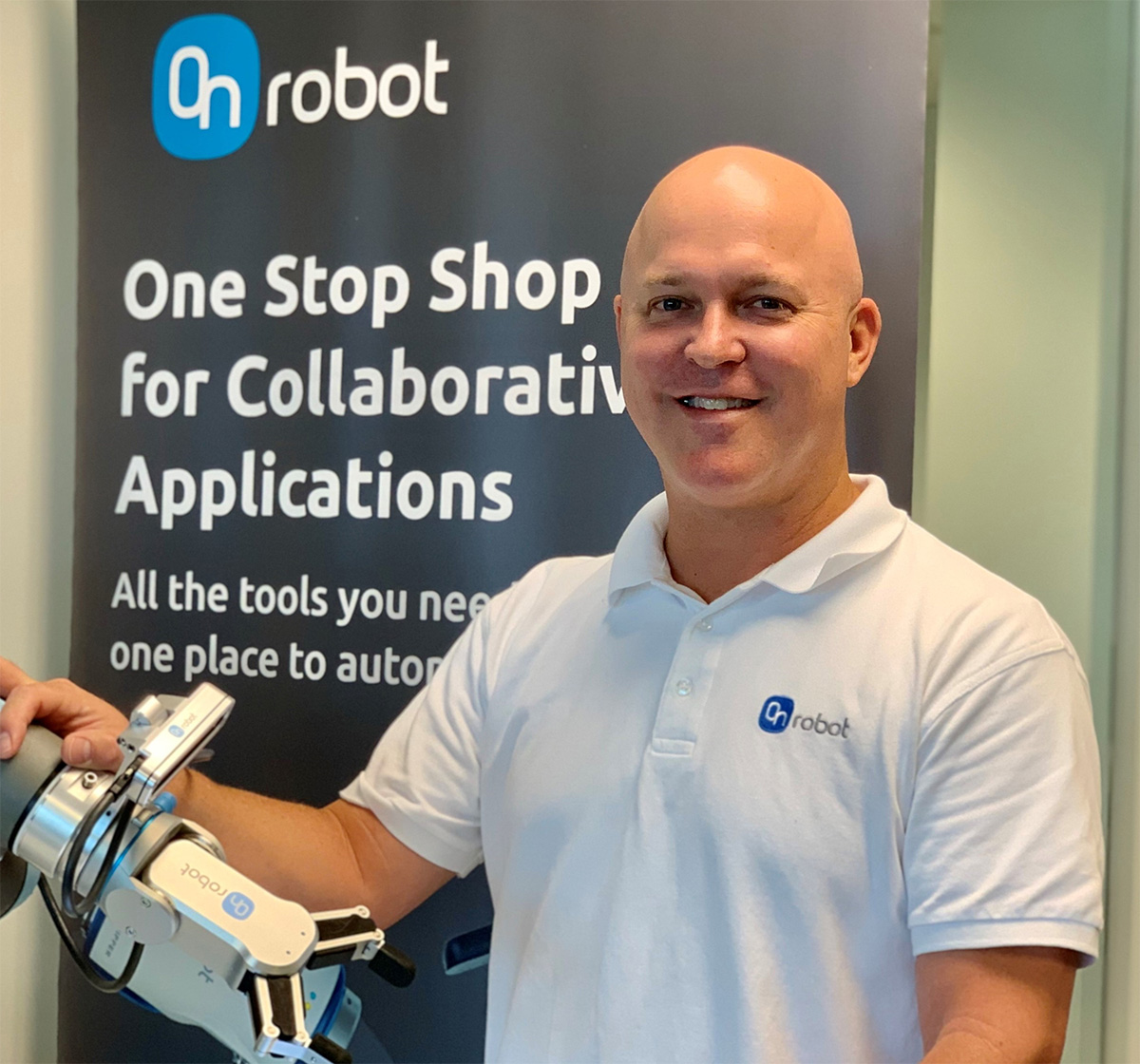 OnRobot's new Area Sales Manager graduated from Texas A&M University with a degree in Industrial Distribution. In his new role, he will be responsible for further expanding OnRobot's high growth sales and distribution business, offering a wide assortment of tools for collaborative applications, including electric grippers, force/torque sensors, vacuum grippers, the award-winning Gecko gripping technology, robotic sanders, and tool changers.
"OnRobot has rapidly managed to strongly position itself in the U.S. market of industrial automation," says Brent Lindell. "The company has invested heavily into R&D, resulting in a very comprehensive product portfolio that can integrate seamlessly with all major collaborative and light industrial robots. I look forward to further developing the sales channels around this."
Kristian Hulgard, General Manager of OnRobot's Americas Division is excited to welcome the new Area Sales Manager to the team. "Brent Lindell has a proven track record in our industry; successfully building up sales channels and expanding them regionally. We look forward to have him lead our Central U.S. team into the next growth phase."
In his free time, Lindell enjoys spending time with his wife and two sons, mountain biking, playing soccer, and spending time outdoors. He is also a big fan of Aggie Football, 80s Music, Texas BBQ, and collaborative robots.