OCTOPUZ Has Moved to Waterloo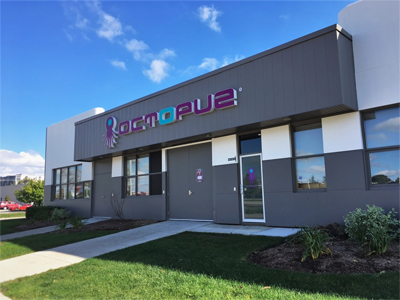 We are pleased to announce that due to its rapid growth, OCTOPUZ Inc. is now headquartered in Waterloo, Ontario – the fastest-growing technological hub in Canada.
Located in close proximity to the University of Waterloo, one of Canada's world-class educational institutions and a particularly strong school in terms of technical programs, the 'Silicon Valley of the North' will serve as a hotbed for bolstered research, technical development, and entrepreneurial growth.
This exciting climate found in Waterloo will further enable OCTOPUZ to support and partner with companies around the world to enhance and streamline robotic and automation practices. Located on Columbia Drive, the new OCTOPUZ office will foster continued development and global expansion, and will soon house a variety of robot cells from some of the world's leading brands. OCTOPUZ has also become a member of Communitech, and is looking forward to the ensuing opportunities to engage with the Kitchener-Waterloo tech community.
About OCTOPUZ
OCTOPUZ is the intelligent offline robot programming and simulation software ideal for any path-sensitive application. The company took a revolutionary approach by combining the offline programming of robots with a manufacturing process simulation, optimizing it for any and all robotic applications. Today, OCTOPUZ provides a mainstream, versatile, powerful and effective solution for any robotic challenge with a network of resellers and partners around the globe.