New Scale Robotics names Heidi Quinlivan vice president of sales and marketing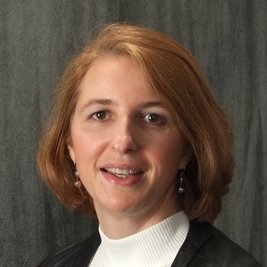 New Scale Technologies has promoted Heidi Quinlivan to vice president of sales and marketing. Quinlivan has more than 25 years of experience in business development, marketing, customer care and financial management. She joined New Scale in 2012 and was promoted to sales manager in 2015.
"As sales manager, Heidi achieved strong revenue growth for our core business of standard and custom OEM motion products, creating and expanding relationships with high-value customers and distributors," said New Scale's CEO David Henderson. "In this new role she is responsible for the marketing and sales of this core business as well as our new division, New Scale Robotics, where she will lead efforts to find new industrial automation customers in this fast-growing global market. We are extremely pleased that Heidi has taken on this expanded role on our leadership team to help guide the next stage of growth."
Quinlivan has 13 years of experience at technology companies including New Scale Technologies and its New Scale Robotics division; Plures Technologies, a foundry-based MEMS sensor and spintronics company; the Infotonics Technology Center of Canandaigua, NY; and Kirtas Technologies, a robotic scanning systems design and manufacturing company. She has additional experience as finance director and member relations manager at the Arts Council of Rochester, and as finance director and business manager for an educational consulting firm.
Quinlivan has a BS in Education from State University of New York in Geneseo with additional studies in accounting at Monroe Community College.
About New Scale Technologies, Inc.
New Scale Technologies develops and manufactures the smallest and most precise closed-loop positioning solutions available. Our "all-in-one" M3 Smart Modules – piezoelectric motor systems with embedded controllers – are easy to integrate into handheld and portable instruments. They enable smaller, smarter imaging systems, scientific instruments, medical devices, aerospace and defense systems and more. Our customers achieve the fastest time to market with the lowest total cost.
Our New Scale Robotics divisionleverages our experience in micro-mechatronics and motion control systems to develop precision smart grippers and other tools for the fast-growing collaborative robots market. Our industrial automation customers benefit from high performance, superior ease of use, and fast system integration to improve throughput and productivity.