New Product Release for 1K InGaAs Line scan camera (BV-C3110)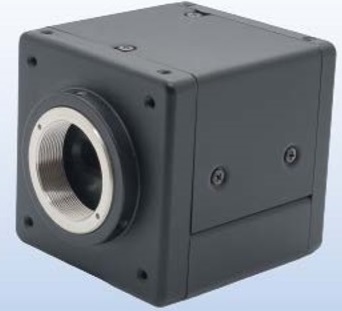 BlueVision Ltd.,Japan will launch New 1K SWIR Line scan camera named BV-C3110 which is brand new 1K InGaAs sensor inside in April.2019.
BV-C3110 is using newly developed InGaAs sensor which has 1024pixels, 12.5um square pixel size and covers SWIR range from 900nm to 1700nm wavelength.
There are many application possibility and the general specification is as the following.
Food sorting (Moisture inspection)
Bottling inspection (water level inspection)
Wafer pattern inspection
Solar panel inspection
Output: SWIR 1024 pixels, 900nm to 1700nm
Sensor Line frequency: 40KHz
Interface: CameraLink
Lens: C Mount
Input voltage: DC 12-24V
Dimensions: 58mm(W) x 58(H)mm x 60(D) mm (excluding protrusion and lens mount)
We are happy to provide a package solution convining our own designed SWIR lenses with this brand new camera to solve Your PAIN soon !!