NEW PE Planetary Gearheads for NEMA Motors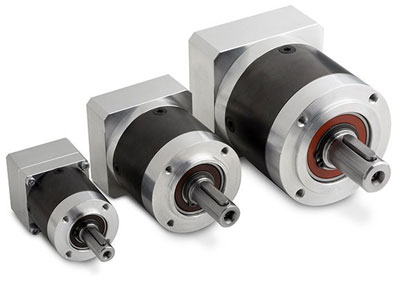 Earlier this year we announced a new series of high performance planetary gearheads to work with our metric frame servo motors. Today we are happy to introduce an expansion of the same PE Planetary Gearhead line to include motors with NEMA frame sizes. This expansion includes PE gearbox part numbers for step motors, integrated steppers, StepSERVO™ Motors, and StepSERVO™ Integrated Motors with NEMA frame sizes 17, 23, 24 and 34.
This product line expansion greatly increases the number of standard part numbers available, and makes the successful line of PE Planteatry Gearheads available for use with all Applied Motion motors.
Maximum efficiency
Light yet powerful
Low friction bearing design
Optimized lubrication
Standard sizes include 40, 60 and 80 mm
Compatible with all NEMA 17, 23, 24 and 34 frame motors
Compatible with all J Series servo motors
Standard ratios from 4:1 to 100:1
Additional ratios and configurations available upon request