New: Led Line light 50 mm – LTNC series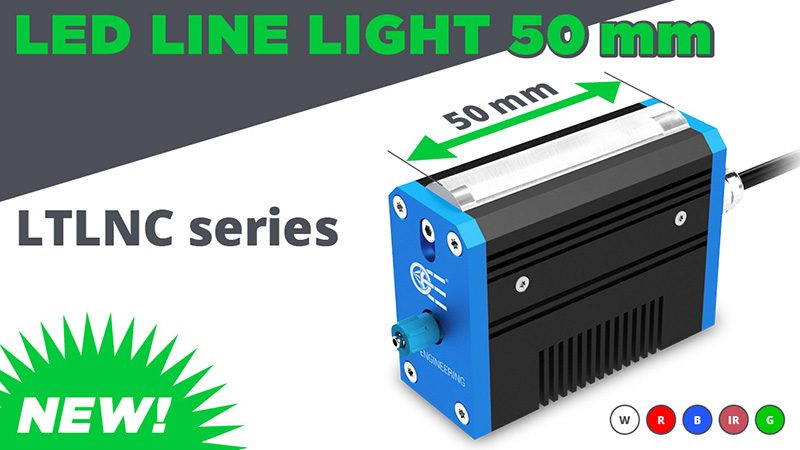 We have expanded our range of standard LED line lights by adding a new model of 50 mm length illumination area to our LTLNC series.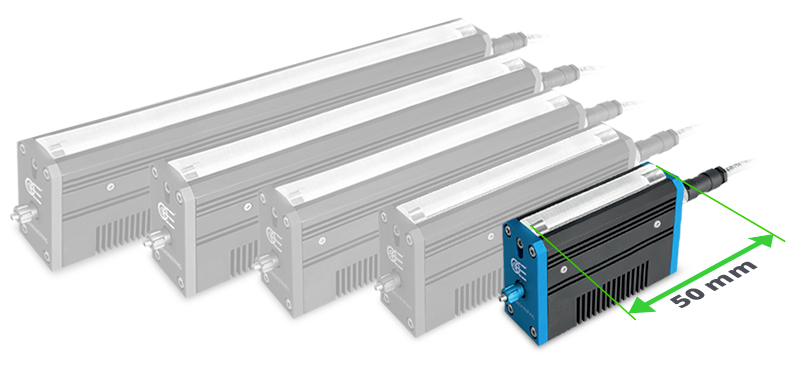 * The new model is available in red, blue, green, white and infrared 850 nm.
LTLNC series are LED line illuminators designed for line scan applications. Their special design provides both a powerful and uniform beam of light that is sharply focused onto the object being inspected, by means of a condenser lens.
These line lights can also be positioned at a very low angle with respect to the camera axis (close to 90°) to effectively illuminate in dark field mode surface features such as small scratches, bumps or edges.
You can also combine four of these lights positioned around the object and activate them sequentially for Shape from Shading (SFS) applications.
?? Condenser lens for a perfectly focused beam of light;
?? 4 sizes: 50, 100, 150, 200 and 300 mm length;
?? Available in white, blue, green, red and infrared;
?? Forced air cooling option;
Application examples of our LED line lights include: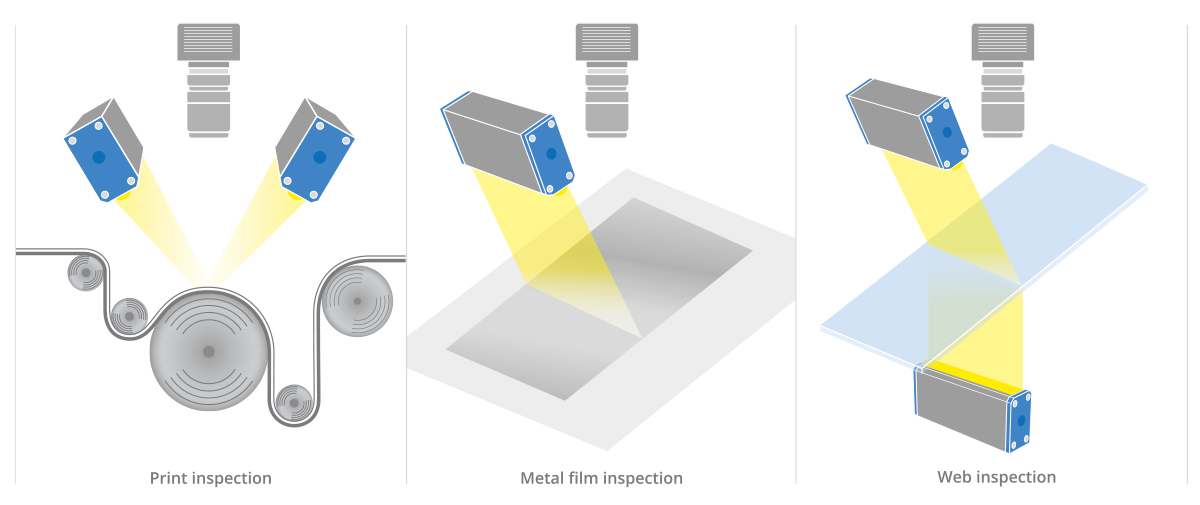 To receive more information about LTLNC series
please contact our sales engineers.
Having troubles finding the light that you are looking for?
It's easy to pick the right illuminator using our LED illuminators selection charts: simply match the longest side of your sample with the light type required by your application and you will be suggested the most suitable light model from our catalog.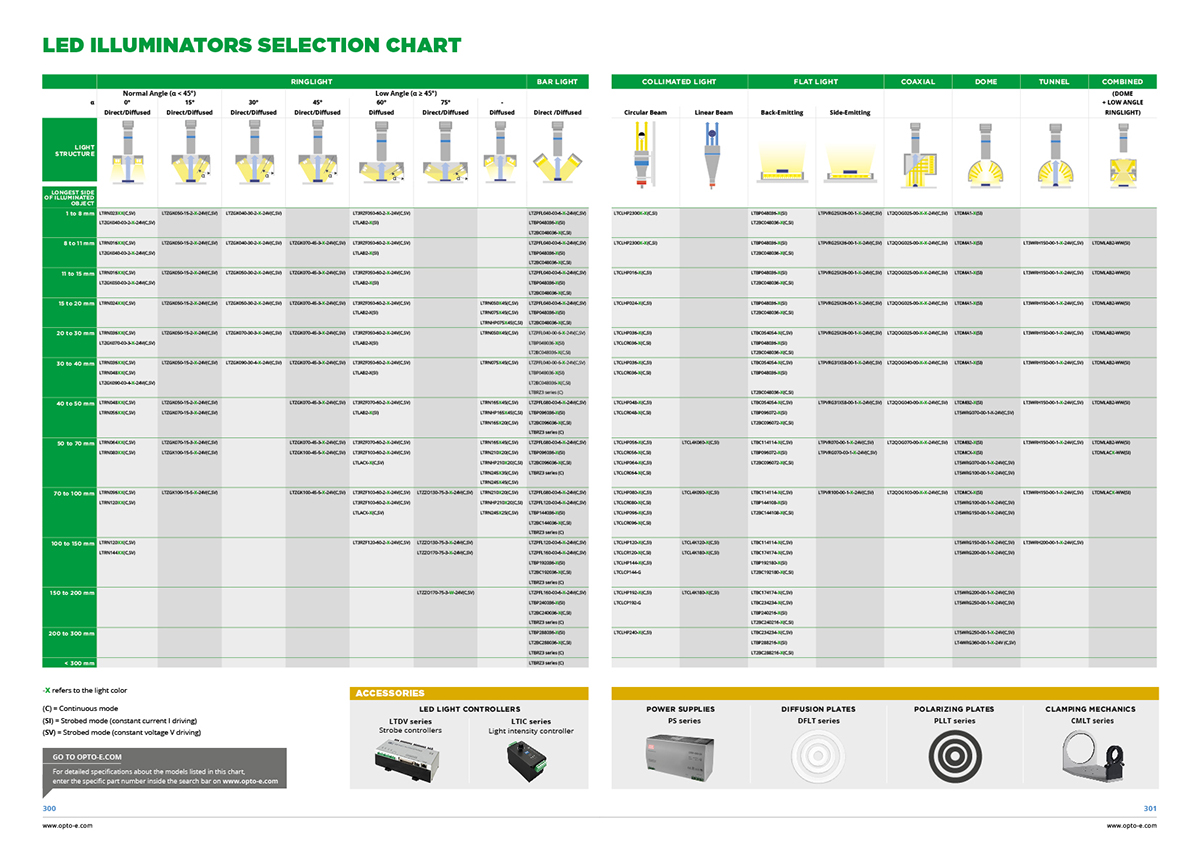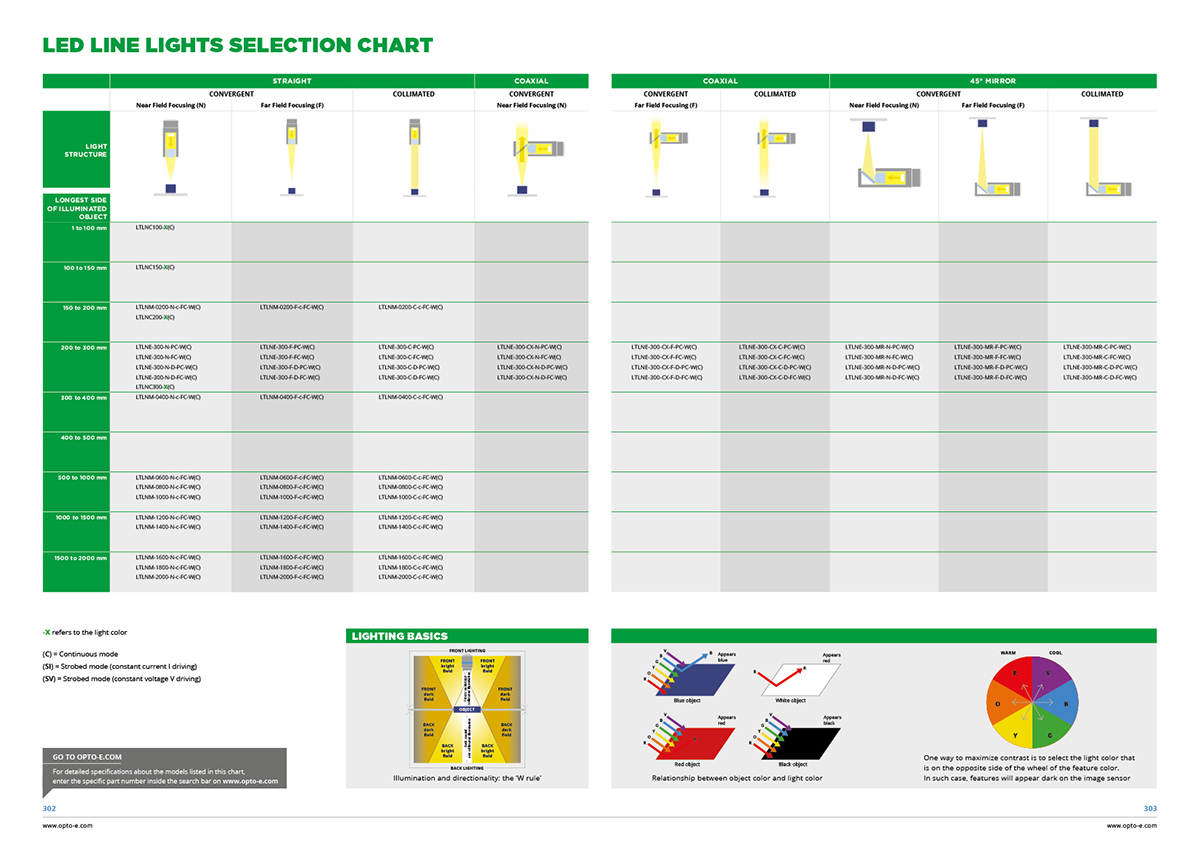 You might also be interested in: