New Lean Manufacturing Podcast from Bosch Rexroth: Poka-Yoke, the Art of Mistake-Proofing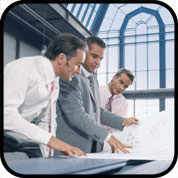 Bosch Rexroth is offering lean manufacturing advice on how to mistake-proof the manufacturing process using a concept known as Poka-Yoke.
Developed with lean manufacturing expert Patricia Wardwell, Rexroth's lean manufacturing podcast episode "Poka-Yoke, the Art of Mistake-Proofing" discusses how to apply tools or techniques that help people avoid making mistakes.
Wardwell, who is Chief Operating Officer of the Greater Boston Manufacturing Partnership (GBMP), stresses that Poka-Yoke requires creating an environment where people let you know they are making mistakes so you can work together to mistake-proof the tasks in their work.
Unfortunately, Wardwell says, many organizations don't have a culture where people are comfortable speaking up and letting you know they are struggling. Instead, very often the culture is to punish the people for making mistakes. If people are afraid to say they are having problems—you'll never be able to eliminate mistakes.
Wardwell covers three main components that are critical to understanding the whole concept of Poka-Yoke:
- 100% inspection
- Immediate feedback
- Low cost and simple
Wardwell describes two different types of Poka-Yoke devices: "prevent" devices and "detect" devices. A prevent device is the most powerful because it actually prevents workers from making the mistake that could lead to a defect.
The detect device centers around detecting the mistake at the source, before it can be passed on to someone else and turns into a quality problem. Poka-Yoke helps support the goals of continuous improvement; the creation of processes that result in zero defects from the start are critical in any company's attempts to minimize or eliminate waste.
"Poka-Yoke, the Art of Mistake-Proofing" is episode number 15 in Rexroth's lean manufacturing podcast series, available for listening or free download from the company's website at www.boschrexroth-us.com/leanpodcast. The podcast series is also available from the iTunes podcast library and other podcast directories on the web.
Developed by Bosch Rexroth's Linear Motion and Assembly Technologies group, each eight- to ten-minute lean manufacturing podcast episode presents guest experts and information to help manufacturers and OEMs understand and apply lean principles and practices in their businesses.
Visit www.boschrexroth-us.com/lean for more information on lean manufacturing.
Bosch Rexroth AG is one of the world's leading specialists in the field of drive and control technologies. Under the brand name of Rexroth the company supplies more than 500,000 customers with tailored solutions for driving, controlling and moving. Bosch Rexroth is a partner for industrial applications and factory automation, mobile applications and renewable energy.

As The Drive & Control Company, Bosch Rexroth develops, produces and sells components and systems in more than 80 countries. In 2009 Bosch Rexroth, part of the Bosch Group, achieved sales of around $5.7 billion
(4.1 billion Euro) with 34,200 employees.