New LDL2 Next Generation Bar Lights, SW2 High Intensity White-Light LED Units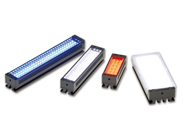 New LDL2 Next Generation Bar Lights
These Bar Light Units feature high-density LEDs mounted on a flat circuit board. They can be used for a wide range of applications, including long standoff distances. They are available in Red, Green Blue, White and RGB.
The LDL2 includes new mounting options, high output and enhanced heat dissipation.
FULL MODEL CHANGE - Five New Points...

Point 1 - High Output - Enhanced Output with improved light emission efficiency
Point 2 - New Mounting Options - The new mounting method enables versatile mounting to match the installation environment.
Point 3 - Improved Heat Dissipation - Stable long-term performance with high-efficiency heat dissaption
Point 4 - Enhanced Customizability - Maximum emission surface, lengths available up to 1,000mm. 16 or 30mm width emitting surface.
Point 5 - 24VDC Input For All Colors - All models rated for 24VDC.
The LDL2 Series replaces the LDL Series which will be discontinued on January 31, 2010. The LDL2 is immediately available. LDL models will continue to be available with a 4 - 5 week lead time until July 31, 2011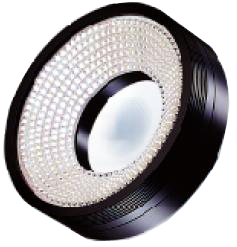 CCS offers SW2 High Intensity White-light LED Light Units
The SW2 provides approximately double the intensity compared to the regular SW Series at the same size, power consumption and price point!
Replaces SW Series Lights
Can be a substitute for halogen or high-frequency florescent lights
Used for multicolored parts or products and for color print quality inspections
Used in applications requiring more light than legacy white LED light could provide
The SW2 Series includes 7 light types in 36 different models to solve most white light applications.
The SW2 Series replaces the SW Series which will be discontinued on January 31, 2010. The SW2 is immediately available. SW models will continue to be available with a 4 - 5 week lead time until July 31, 2011