New LCR16 Series Linear Rotary Actuator, 35mm stroke, 24VDC operation with 5 micron encoder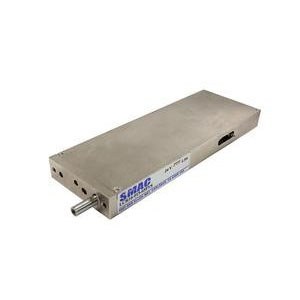 The LCR16 from SMAC Moving Coil Actuators provides precision Z-theta motion within one small actuator, which is ideal for a pick, orient and place applications. A wide variety of LCR16 linear rotary actuators are available with either direct drive or gearbox equipped rotary units.
The vacuum-built-in shaft through the rotary motor is available for some models to prevent dust build-up in the unit. These z-theta actuators can easily be programmed to control force/torque, position and velocity in all axes at the same time with feedback capability. SMAC's unique, patented "Soft-Land" function enables the unit to gently land on a delicate component with a controlled force to avoid damage of both the component and the actuator.
The actuator is constructed with a direct drive brushless servo motor. It's designed with linear guide built-in lubrication to offer long life cycle. Moreover, it provides absolute control over: force/torque, position, acceleration and velocity.
Features include:
Direct drive brushless servo motor
Combined linear and rotary motions in a single unit
Fully programmable in force/torque, position and velocity
SMAC's Patented 'Soft-Land' Technology
Self-lubricated linear guide
Low shaft run-out, 30µm (Lower run-out optional)
Vacuum through shaft prevents dust accumulation
MTBF 100 million life cycle
Information on the LCR16 Series Linear Rotary Actuator from SMAC can be viewed here.