New Fork Sensor Offers Small Laser Light Spot Ideal for Precise Detection of Small Targets
Minneapolis, Minn., May 19, 2009 – SICK (www.sickusa.com), one of the world's leading manufacturers of sensors, safety systems, machine vision, and automatic identification products for factory and logistics automation, today announced the launch of its WFL Laser Fork Sensors. These fork sensors use Class I, low-power lasers to ensure the smallest light size (only 0.05 mm wide), which is ideal for detecting small targets. In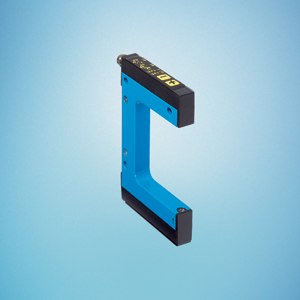 addition, the sensor's laser light spot is visible to the human eye, which makes it-easily visible, enabling simple and quick setup. High switching frequencies of 10 kHz ensure reliable performance in high-speed operations. Applications for the WFL Laser Fork Sensors include label detection in the packaging and food & beverage markets and the detection of needles in the medical/ pharmaceutical markets. Other applications include detecting transparent bottles, ensuring precise positioning of a robot arm, and detecting the position of a piston.
With more than 20 models available, the WFL line offers a wide variety of widths and depths to meet any need. No other fork sensor manufacturer offers as many models or functionality.
About SICK
SICK is one of the world's leading manufacturers of sensors, safety systems and automatic identification products for industrial applications. With nearly 450 patents, SICK continues to lead the industry in new product innovations. The diversity of its product line allows SICK to offer solutions at every phase of production in the semiconductor, automotive, packaging, electronics, food and beverage, and material handling markets. SICK was founded in 1946 and has operations or representation in 65 countries worldwide.
Contact:
Tracie Manor, Public Relations
952-829-4728