New ESD-conductive cable carrier
igus' 'T3' cable carrier for applications involving very high speeds and accelerations was one product to catch the attention of visitors to IMTS. The lightweight cable carrier runs extremely smoothly with minimal vibrations and virtually no noise: 33 dB(A) with 26.5 dB(A) of background noise. The polymer side bands are injection-molded as one piece, reducing assembly times and increasing affordability for the customer.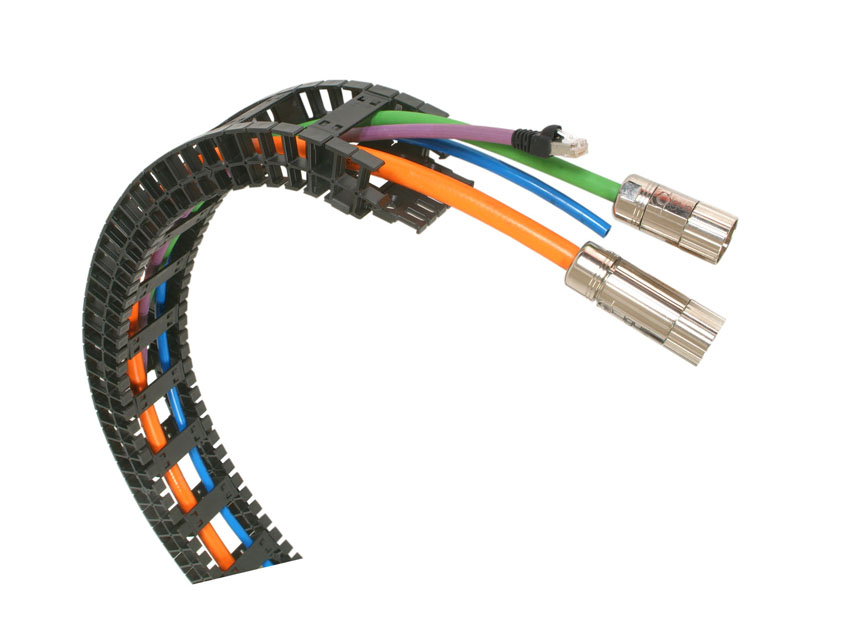 T3 was developed primarily for applications in the electronics industry, but is suitable for measuring machines, high-speed handling systems, industrial printers, cleanrooms and linear motors. The T3 cable carrier is also available in a special-material version for ESD (electrostatic discharge) applications, for which its one-piece design is ideally suited.
T3 is available on request: call igus at 800-521-2747 or e-mail sales@igus.com.