New Director of Production at LASER COMPONENTS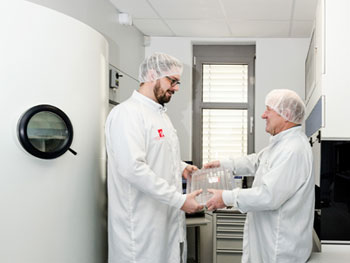 Bedford, NH - Christian Grunert has been appointed Director of Production for Laser Optics at LASER COMPONENTS. The 37-year-old engineer succeeds Uwe Schallenberg, who has been working in thin-film coatings since 1977 and served as head of this key department since 2014.
Grunert is not new to the world of dielectric coatings, beam splitters, and mirrors. At -university, he focused on lasers and optotechnology. After that, these technologies remained at the center of his professional career. He can draw on more than ten years of experience in the field of optical thin-film technologies – three of them in the R&D department at LASER COMPONENTS. During this time, he has worked closely with his colleagues from production.
According to CEO Patrick Paul, this internal succession proves the success of close -interaction of scientific research and practical implementation, which has always been an integral part of the company philosophy at LASER COMPONENTS.