MVsquare Line Laser Module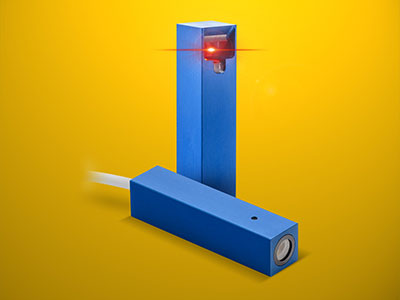 LASER COMPONENTS USA, a specialized provider of laser and optoelectronic components in the US and Canada, is proud to present the first FLEXPOINT line laser module in a square casing (L x W x H: 65 x 15 x 15mm). This latest addition to the FLEXPOINT MV series was designed for quick and easy installation during series production of 3D systems for industrial image processing. Focus, beam position and all other parameters are aligned during production according to customer specifications. Upon our customers' request, the MVsquare will also be available in a space-saving version in which the laser beam is deflected by 90° and exits from the side of the housing.
The MV series, including this new module, now includes ten models with a large range of options. Customers can choose between different wavelengths: blue (405/450nm), green (520nm), red (635/660/685nm) and NIR (785/830/850nm). Depending on the laser diode, exit powers of up to 100mW can be reached. In addition to the standard models with adjustable focus, most are also available in low-price versions with fixed focus. Modules can now be supplied with separated optics and electronics sections, custom built to fit into tight spaces. Further options available when ordering are additional features such as digital modulation or analog power adjustment.
About LASER COMPONENTS
LASER COMPONENTS specializes in the development, manufacture, and sale of components and services in the laser and optoelectronics industry. At LASER COMPONENTS, we have been serving customers since 1982 with sales branches in five different countries. We have been producing in house since 1986 with production facilities in Germany, Canada, and the United States. In-house production makes up approximately half of our sales revenue. A family-run business, we have more than 220 employees worldwide.