Multi-Contact UK Expands to Larger Premises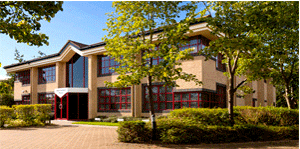 Having outgrown its old premises, Multi-Contact UK has moved to a bigger and better building. Remaining in Milton Keynes, its new location is only a few hundred metres up the road.
The two-storey building has been fitted with a state of the art vertical lift which provides automated stock storage and retrieval. A purpose built video conference suite is also included that will enhance communication with customers and with Multi-Contact's head office in Switzerland.
"We have needed room for expansion for some time," said Multi-Contact UK managing director Selwyn Corns. "The new building gives us this extra space and allows us to work more efficiently. It is also a more attractive workplace for our staff."
The move coincides with the company's 25th year of operation. Since its establishment in 1987, Multi-Contact UK has become a leading supplier of high performance electrical connectors for industrial applications, test equipment and solar power installations.
The new address is
Multi-Contact (UK) Ltd
Multi-Contact House
Presley Way
Crownhill, Milton Keynes
UK – MK8 OES
All phone, fax numbers and email addresses will remain unchanged.