Multi-Contact MC4 System New with Protection Class IP68
Mul

ti-Contact's photovoltaic connectors MC4 and MC4PLUS have recently been certified for protection class IP68. With the highly efficient, TÜV and UL certified connectors, the entire PV installation may be cabled consistently with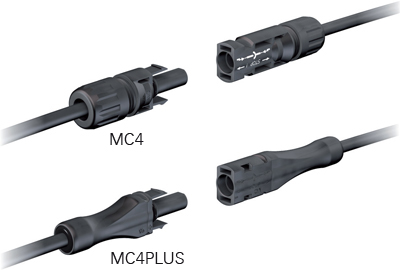 a single system.Multi-Contact MC4 System New with Protection Class IP68

The pre-assembled MC4PLUS (1500 VDC TÜV / 1000 VDC UL) is partucularly suited for module manufacturers and for installations with large cable cross sections. The original MC4 (1000 VDC TÜV / 600 VDC UL) has proven successful during the past 10 years in installations worldwide; it is available pre-assembled as well as for on-site assembly.

Thanks to the MC Multilam Technology, the MC4 system ensures reliable power transmission with little power loss and high efficiency.