MoviTHERM grows Non-Destructive Test Equipment Sales Force, expands to Canada
MoviTHERM Advanced Thermography Solutions (is pleased to announce the expansion of its extended sales force in both the US, and now into Canada. Wednesday's move comes in response to the increasing demand for Infrared Non-Destructive Testing Solutions across several industry sectors.
This expansion builds on a previous partnership formed between Composite Automation, LLC and MoviTHERM. Both companies have found a synergistic match based on their respective background and solution offerings.
"John Melilli and Composite Automation LLC have built a winning NDT sales team. Each team member has individually distinguished himself in the Composite Manufacturing Industry. As a unit, they offer unrivaled expertise in a wide range of applications. We are very excited to have this dynamic sales force representing the MoviTHERM thermal inspection and non-destructive testing products, as they expand across the US, and now in Canada too!", said Markus Tarin, President & CEO of MoviTHERM
MoviTHERM offers a range of NDT inspection solutions for structural components manufactured using carbon fiber and other composite materials. As the number and diversity of these components grows, the need for more sophisticated inspection technology is also growing. Traditional Ultrasound NDT technology is not well-suited to complex, curved geometries that are becoming more prevalent in composite parts manufacturing. Infrared Non-Destructive Test Systems ("IR-NDT") offers several advantages over ultrasound equipment. IR-NDT based system can quickly inspect large, curved geometries and offers a cost-effective, efficient alternative to traditional ultrasonic solutions.
Meet the Composite Automation LLC Sales Team

John Melilli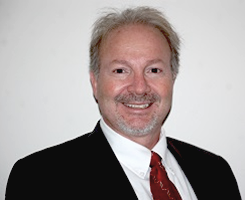 With over 30 years of mechanical, electrical and industrial automation experience, John has worked across a broad spectrum of industries – from food to pharma, and beyond. John understands that the composites industry faces the same challenges as other industries: to increase throughput, reduce waste, and maximize quality, while keeping a sharp eye on cost. Specializing on composite part manufacturing since 2004, John is mindful of these goals, and knows that to be successful, he needs to help customers achieve them. John's technical insight includes not just an understanding of the systems that Composite Automation represents, but more importantly the common composites manufacturing issues prevalent in the industry. He brings extensive experience applying custom capital equipment for the manufacture of composite parts such as automated fiber placement, automated tape placement, pick and place, filament winders, drum winder, laser templating, ultrasonic cutters and custom automation solutions.
Peter Richer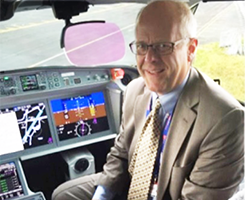 Located in Cambridge, Ontario, Peter manages the Composite Automation LLC sales operations for Canada and Europe. Peter is fluent in English, French and German, and specializes in helping customers improve their composite manufacturing processes, wherever they are located. Peter brings over 30 years of experience in industrial sales and marketing to the Composite Automation LLC sales team, and specializes in high-performance composites applications. Focused on sales to manufacturing and process companies in the US, Canada, and Europe, Peter engages in consultative, solution-selling of complex capital equipment. An ability to understand the situation or problem, both technically and commercially, and its implications, leads to a well-articulated engagement plan in which a solution can be provided. Identifying the ROI by understanding the cost of the problem is one of Peter's unique skills.

Duncan Cooper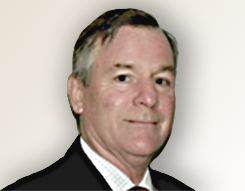 After graduating from Weber State College, Hale "Duncan" Cooper began his career as an application engineer in the Automotive, Aerospace, and Plastics Industries. Switching his focus to manufacturing permitted Duncan to gain valuable operational expertise in plastics, composites and metalworking. With hands-on Operations Management experience, Duncan brings keen insight to the challenges of manufacturing composites. He understands how to bring customers, stakeholders, and plant personnel together to find innovative solutions to manufacturing and operational challenges.
Joe Bockrath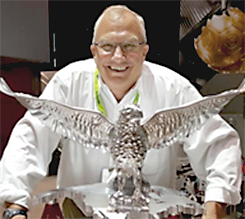 Joe is a sales professional with domestic and international experience in new business development, account management, sourcing and quality control. A strategic thinker with proven ability to drive advanced manufacturing solutions, Joe's experience includes advanced manufacturing, using CNC machining, robotic automation, 3D Printing, High speed 5 Axis routers for composites and thermoformed parts machining, waterjet cutting, advanced thermoforming systems, 3D Printing on a large format, and woodworking equipment.

During the last 18 months, Joe increased sales from 16 million to over 40 million in long term manufacturing contracts for Vantage Associates – a thermoforming and Composites manufacturing company. Joe has been responsible for over 12 million dollars' worth of heavy duty 5 axis milling machine sales, and 2 million worth of Japanese high-speed gantry milling machines – equipment targeted to automotive car studios for machining clay prototypes and trimming operations. He has also designed and installed 3D scanners to prove good parts existed in raw forgings before machining.
Joe's current focus is in the Advanced Materials industry, with 5-axis milling equipment and saws for the Space flight, Aerospace, and Defense markets. Platforms include Boeing SLS, ULA Atlas and Delta Rockets, Government DLA Radomes, Boeing 787, UTC Riverside and Chula Vista, Boeing- St Louis Military Spares and Airbus 350 and Northrop Grumman stealth programs.

About Composite Automation, LLC
Composite Automation, LLC provides sales and marketing services to manufacturers offering high-value equipment for the composites markets. The company has extensive experience selling custom capital equipment for the manufacture of composite parts. Areas of expertise include automated fiber placement, automated tape placement, pick and place, filament winders, drum winder, laser templating, ultrasonic cutters and custom automation solutions.
About MoviTHERM – Advanced Thermography Solutions
MoviTHERM was founded in California in 1999. The company is an authorized FLIR Systems, Inc. distributor, integrator, solutions provider and product development company. The company offers thermal cameras and thermal imaging solutions for remote monitoring, automated imaging and infrared non-destructive testing ("IR-NDT"). IR-NDT Solutions include Pulse, Flash, Transient and Lockin Thermography methods. Industries served are: Aerospace, General Manufacturing, Steel, Food, Agriculture, Oil & Gas, Automotive, R&D, Paper & Plastic and others.