Motoman's New Robotic Integrated Dispensing System Features Most Accurate Dispensing Design Available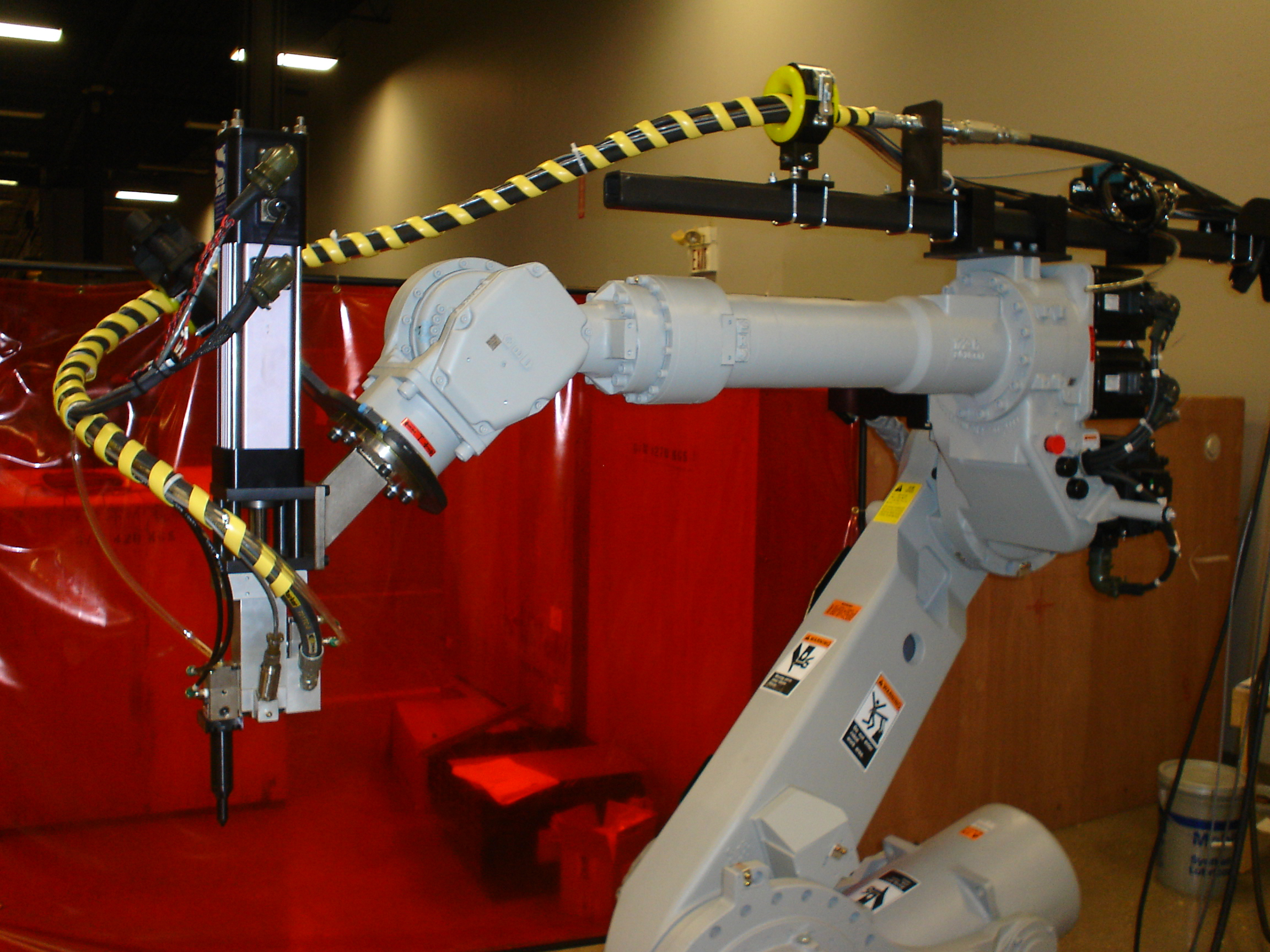 Dayton, Ohio — Motoman's robotic Integrated Dispensing System applies uniform beads and precision shots of single component adhesives or sealants. Its Servo-Flo™ servo-driven metering pump from Sealant Engineering & Equipment (SEE) provides precise metering at the point of dispense. The system's positive displacement metering unit is driven by a Yaskawa servo control.
Integrated with a Motoman MH50, MH50-35 or ES165D robot, the Integrated Dispensing System offers the most accurate dispensing design available. Its pump and process control are integrated with the robot through a menu-driven dispensing pendant application that eliminates a separate dispensing controller to reduce costs and system complexity. With the ability to process low volumes, shot sizes and flow rates, the Integrated Dispensing System has an excellent response for stop and start of beads, and easily handles abrasive or filled materials. Accuracy is within ±2 percent for dispense volumes greater than 2 cc.
The Integrated Dispensing System can dispense an array of single component (1K) materials and is suitable for adhesive bonding, battery filling, casting, coating, laminating, molding, sealing and a wide range of other applications. Dispensing processes include beads, shots, dots, streaming, extrusion, spray and high-speed mastic stitching applications.
Optional equipment available for the Integrated Dispensing System includes material temperature control, tip cleaner and dispense heads/tips made for a variety of materials and applications.
Motoman is a wholly owned subsidiary of Yasakawa Electric Corporation, a worldwide leader in mechatronics and robots. We provide world-class robotic automation solutions for a wide variety of applications including arc and spot welding, assembly, coating, dispensing, material cutting, material removal, picking, packaging, palletizing, machine tending, press tending and other general material handling applications.
Source:
Motoman Inc.
Sally Fairchild
(937) 847-3202