Motoman Receives U.S. Patent for MotoMount Flexible Tooling Interface for Headstock/Tailstock Positioner
v style="margin: 0in 0in 0pt; text-indent: 0in; line-height: normal">

Dayton

, Ohio — Motoman Inc. has been awarded a U.S. patent for the unique MotoMount® compliant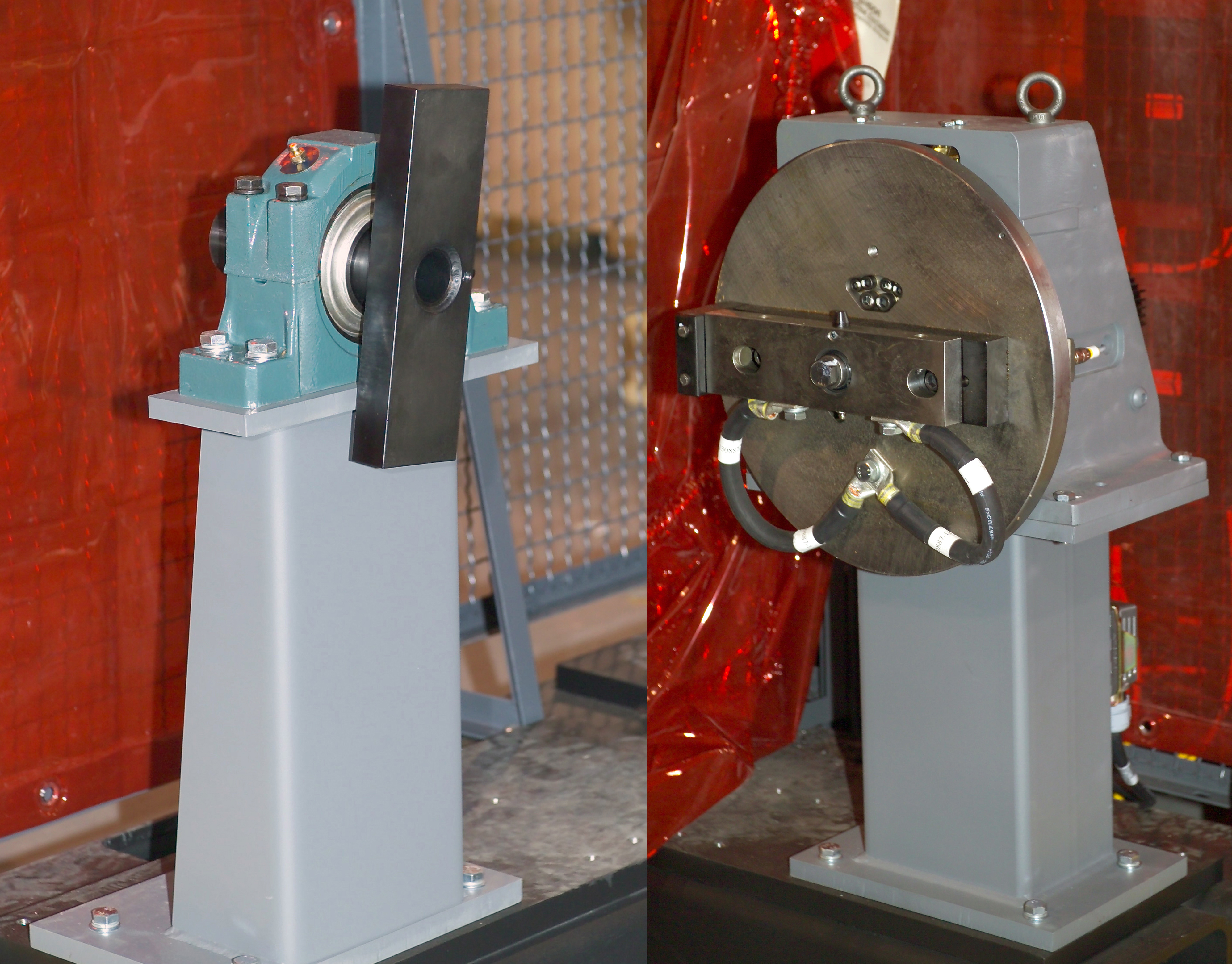 tool mounting system, a modular accessory for headstock/tailstock positioners that provides improved flexibility for tooling changeover as compared to hard-mounted systems. MotoMount minimizes installation expense by eliminating the need for costly machine bases and surveying tools for precise headstock/tailstock alignment.

Patent US 7,434,491 B1 dated October 14, 2008 has been assigned to Motoman Inc., with George Sutton, Jr., Donald J. Metz, and Daniel W. Slanker named as the inventors.

MotoMount eliminates the additional headstock bearing loads induced by tooling and headstock/tailstock misalignments (up to a maximum of 2 degrees). MotoMount also decreases moment forces on the headstock by 70 percent on 3-meter spans, and affords even higher reductions with longer spans. This improves headstock life by minimizing wear on the motor gears and bearings. A simple procedure utilizing the MotoMount system and a caliper provides sufficient alignment for installation of typical floor-mounted headstock/tailstock assemblies.

MotoMount's patented design includes the headstock fixture assembly, a compliant tailstock bearing, and a tailstock tooling adapter. It can be retrofitted onto existing installations of headstock/tailstock positioners. Motoman pre-engineered "World" solutions that use headstock/tailstock positioners include MotoMount as standard equipment. To facilitate tool changes, MotoMount is also included in solutions that utilize two-station trunnion positioners.

Motoman provides robots and complete robotic automation for virtually every application and industry. Founded in 1989, Motoman has continually gained market share and is now one of the largest robotic solution providers in North and South America with more than 29,000 robotic installations. Motoman's parent, Yaskawa Electric Corporation, is the world's leading robot manufacturer with an installed base of more than 200,000 robots.

For more information on Motoman products and services, visit the corporate web site at www.motoman.com, call 937.847.6200 or write to Motoman Inc., 805 Liberty Lane, West Carrollton, Ohio, USA 45449.
Source:
Motoman Inc.
Sally Fairchild
(937) 847-3202