Motion Controls Robotics Inc. Names Earl Raynal Sales Manager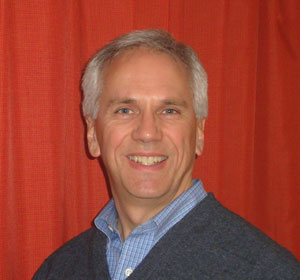 Motion Controls Robotics, a leading provider of fully integrated material handling robotic systems, recently named Earl Raynal as sales manager. As manager of sales, Raynal maintains current business accounts and develops new business accounts in a variety of industries including consumer products, plastics, food & beverage and general industries. He is an expert in sales channel management, return on investment (ROI) analysis and strategic planning and will apply these skills to grow Motion Controls Robotics' business. Raynal has extensive experience in the material handling industry, including business development experience in automatic guided vehicle systems and automated material handling systems.
Prior to joining Motion Controls Robotics, Raynal spent 26 years in business development and sales in various aspects of the material handling industry at Jervis B. Webb Company in Farmington Hills, Mich., subsidiary of Daifuku, the worldwide leader in automated material handling systems, and at Egemin Automation in Holland, Michigan, the leading North American automatic guided vehicle system supplier for technology and application innovation.
In his prior roles, Raynal had expertise in consultative selling in long sales cycles, global contract negotiation, new market identification, new product development and process definition. He also has a background in continuous improvement and 5S/lean manufacturing principles.
"With Earl's track record for achievement in delivery of successful systems and for identifying new markets and industry re-defining products, we are happy to add him to the Motion Controls Robotics team," said Scott Lang, president, Motion Controls Robotics. "His collaborative approach and vision are a great fit for our team."
Raynal is past chairman, AGV Product Section of the Material Handling Industry of America (MHIA) and past member Integrated Systems Council (ISC) of MHIA. He was named as corporate representative to MHIA for 12+ years. He is co-holder of one U.S. patent and author of numerous AGV industry technical articles.
Raynal graduated from The University of Michigan, Ann Arbor, Mich., with a B.S. degree in Industrial and Operations Engineering and is in the President's Club of the Sandler Sales Training with Gerry Weinberg & Associates.
About Motion Controls Robotics
Motion Controls Robotics is a leading provider of automation solutions to manufacturing industries since 1995. The company provides full service robotic solutions from concept to installation and service/support that keep manufacturers competitive. Motion Controls Robotics creates solutions for Fortune 500 and small to medium-sized manufacturers in general industries, plastics, food, building materials and tier one and two automotive suppliers. They also automate small production shops and machine job shops. Motion Controls Robotics provides automation solutions to manufacturers for a variety of applications including material handling (case packing, palletizing and machine tending), material removal, sanding, deflashing, arc welding and vision-guided systems.
Motion Controls Robotics' northwest Ohio headquarters is located at 1500 Walter Avenue, Fremont, Ohio. For more information, visit www.motioncontrolsrobotics.com.