Mobile robots help with social distancing
Autonomous mobile robots (AMR) are gaining in popularity among clinical care and logistics professionals. Unsurprisingly, they even might help with social distancing.
Photoneo's Phollower can transport and distribute materials in a wide range of environments requiring minimal human intervention. An ideal solution for guaranteed zones with a high level of biohazard.
Safety
Safe and fast AMR with easy operation and navigation, including elevators
Surrounding environment checked 33 times per second with a system able to detect an obstacle in less than 30 ms
Detecting objects as small as 30 mm in width
Phollower complies with safety class SIL2 PL.d Category 3
Mapping
Real-time robot navigation by controlling movements with a joystick
Instant map redrawing
Trajectory planning
Custom trajectory curves
Station points
Speed zones and limits (max. speed: 1.125 m/s)
Cyclic or dynamical move plans
Reversible movement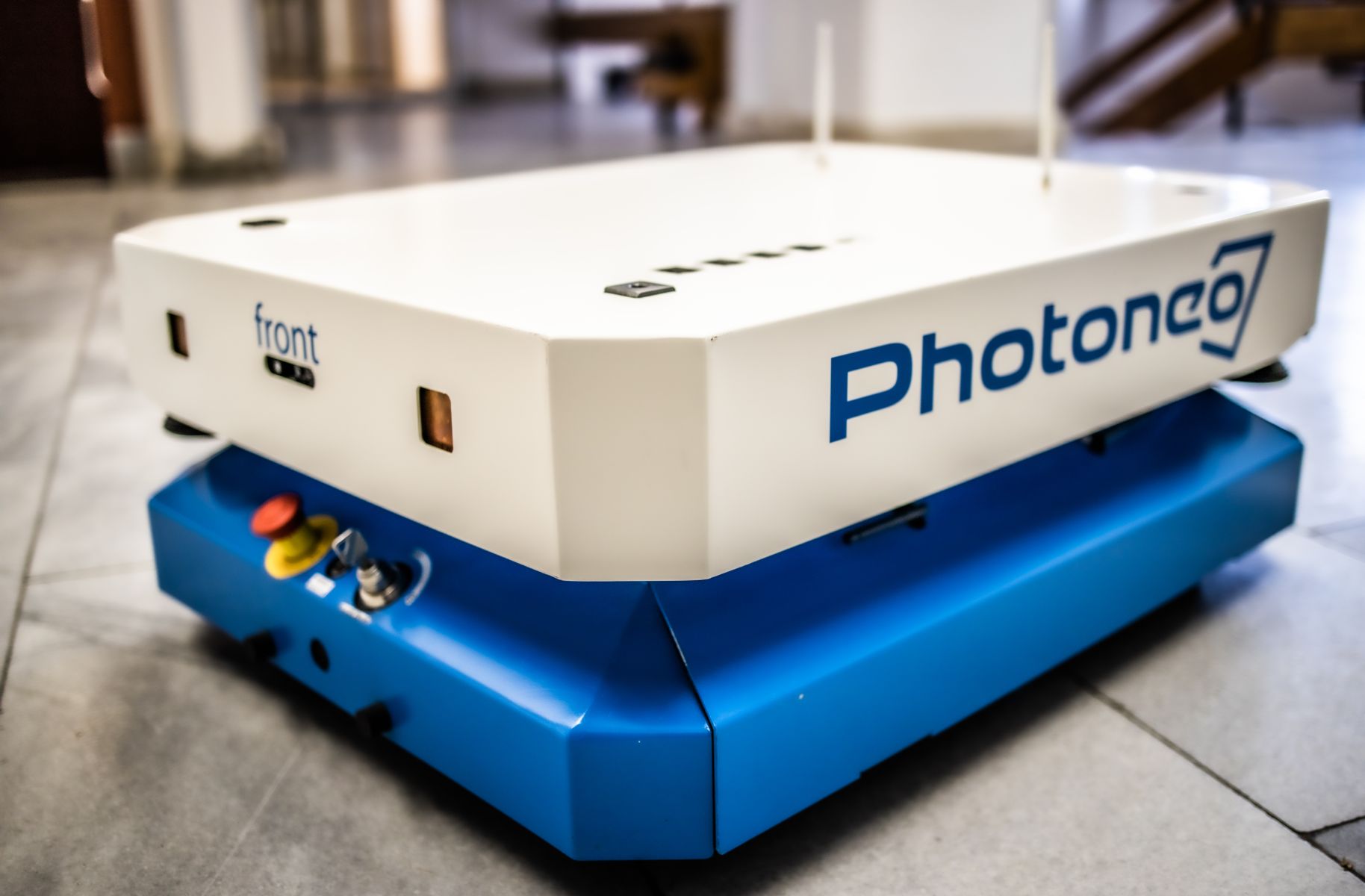 About Photoneo
Photoneo is a leading provider of robotic vision and intelligence. Based on a patented 3D technology, Photoneo has developed the world's highest resolution and highest accuracy 3D camera, thus unlocking the full potential of powerful, reliable and fast machine learning and also reducing the training and deployment time.