Midwest Engineering Systems is a Future 50 Company
Midwest Engineering Systems Inc., an innovative provider of premier custom machines and integrated systems has been awarded placement on the 2014 Future 50 list for the first time by the Metropolitan Milwaukee Association of Commerce (MMAC) and its Council of Small Business Executives (COSBE).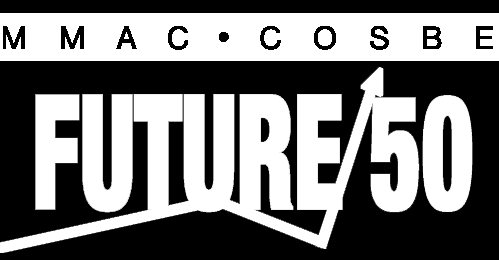 The Future 50 program, now in its 27th year, recognizes outstanding achievement of local, fast-growing, privately owned businesses located in the seven county regions of the Milwaukee Area. Midwest Engineering Systems Inc. has demonstrated substantial growth and success throughout the past three years that earned the company a spot on the 2014 Future 50 list.
Midwest Engineering Systems has expanded their process capabilities into new markets such as aerospace, diesel trucks, agriculture, dairy manufacturing, metal fabrication, packaging equipment, screen-printing, and coating & laminating equipment. Expanding into these new markets has allowed Midwest Engineering Systems to grow exponentially, hiring 99 new employees since 2012 to support the growing customer demand.
This year's list – and the business community in general – reflect the Milwaukee Region's past as a manufacturing powerhouse and its innovative future. "We are proud of the range of companies that are receiving the award and believe they represent a robust economic future," said Mary Steinbrecher, executive director of the COSBE.
The Future 50 companies will be honored at an awards luncheon on Thursday, September 11, from 11:30 a.m. to 1:30 p.m. at The Hyatt Regency Milwaukee. The luncheon will be hosted by the MMAC, COSBE and BizTimes Media.
Midwest Engineering Systems Inc. is committed to providing simple solutions to complex automation problems. Our engineering staff has technical expertise that includes a diverse knowledge base, building thousands of custom automation systems over the last 20+ years.
Midwest Engineering Systems Inc. has been providing high-quality custom machine design and automation solutions since 1991.