Midwest Engineered Systems Hires John Looser as Senior Sales Engineer - Web Converting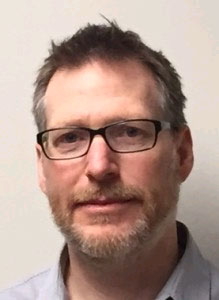 Waukesha WI - Midwest Engineered Systems Inc. (MWES), an innovative provider of premier custom web converting equipment and integrated systems, welcomes John Looser to our team as Senior Sales Engineer- Web Converting.
John has over 18 years of sales & application experience in the web converting industry. His prior job experience included inside sales and applications support for electrical drives & controls systems.
John's extensive equipment, process, and systems knowledge will be a great asset for our customers and MWES as we continue to focus and grow in the area of new equipment, modified and rebuilt equipment, and upgrades of obsolete systems in the web converting industry.
"I'm very excited to join the MWES team to help focus on our growth in the web converting industry." states John Looser. "Scott Woida (President) and Steve Bougie (Vice President – Web Converting) have assembled a great team of process, mechanical, and electrical engineers that have many years of experience in this industry. I'm looking forward to contributing to MWES's continued growth."
Midwest Engineering Systems Inc. is committed to providing simple solutions to complex manufacturing problems. Our engineering staff has technical expertise that includes a diverse knowledge base, building thousands of automated manufacturing solutions over the last 24 years. Our full service 100,000 sq ft corporate headquarters is designed for manufacturing, rebuilding and assembling complete systems.