"Manus" Plastic Plain Bearing Competition Goes Global
Eas

t Providence, RI - Plastic bearing specialist igus® has launched the fifth manus competition for plastic plain bearing applications. The success of the competition in different countries in previous years has led to the contest being opened to participants from all over the world for the first time. But hurry – the deadline by which to submit an entry is February 28, 2011.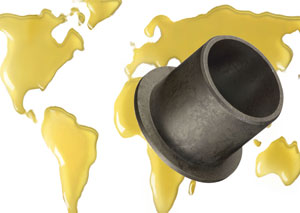 The manus competition seeks innovative, challenging, and unusual applications using lubrication-free plastic bearings. It is easy to enter: simply provide a brief explanation of the application or problem that had to be solved, and supply a description of the solution alongside details about the specific plastic bearing that was used and why. Entries should demonstrate how plastic bearings contributed towards technical and economical efficiency or creativity. Photos or pictures should accompany each entry.

Cash prizes
The winner will receive 5,000 euros prize money, while second and third place will be awarded 2,500 and 1,000 euros respectively (approximately $6,690, $3,345, and $1,337 USD at time of writing). The top three will also receive a bronze, silver, or gold manus statuette and a certificate of recognition. The results will be announced at an awards ceremony during the Hannover Fair in Hanover, Germany from April 4-8, 2011. igus will pay for round-trip flights to the show for the winners if they wish to attend.

To enter
You can enter online at www.igus.com/manus. For further information, call Nikki Groom at (401) 438-2200, or e-mail manus@igus.com.

Lubrication-free world
igus' lubrication- and maintenance-free plastic plain bearings have already replaced millions of metallic bushings that needed oiling or greasing, according to Tom Miller, bearings unit manager at igus North America, "Our bearings have a long and predictable service life. And with more than 10,000 items from stock, design engineers can use this technology immediately."

Dry-running plastic bearings can also save money and increase machine safety. A survey conducted by the MIT (Massachusetts Institute of Technology) revealed that the costs for downtime caused by a lack of lubrication totals 240 billion dollars a year in the USA alone.

According to manus organizer igus, the company offers the world's largest range of eco-friendly and predictable plastic plain bearings thanks to field research, a comprehensive database based on extensive testing, and special manufacturing methods. Since 2001, design engineers have been able to predict bearing service life in a given application online at www.igus.com using igus' Expert System lifetime calculation program. This program is currently unrivalled by other manufacturers.

About igus
igus develops industry-leading Energy Chain® cable carriers, Chainflex® continuous-flex cables, iglide® plastic plain bearings, igubal® spherical bearings, and DryLin® linear bearings and guide systems. These seemingly unrelated products are linked together through a belief in making functionally advanced, yet affordable plastic components and assemblies. With plastic bearing experience since 1964, cable carrier experience since 1971 and continuous-flex cable since 1989, igus provides the right solution from over 80,000 products available from stock. No minimum order required. For more information, contact igus at (800) 521-2747 or visit www.igus.com.