Machine Vision System Measures Swimmer Biomechanics at 2013 FINA World Swimming Championships
rong>Motion capture specialist STT to equip official competition venues with advanced image processing system for swimmer performance analysis and statistics. AVT Mako GigE Vision cameras used for image capture.

Barcelona, Spain welcomes the 15th FINA World Swimming Championships from July 19th to August 4th, 2013. This is the major event for swim sports worldwide with competitions in various disciplines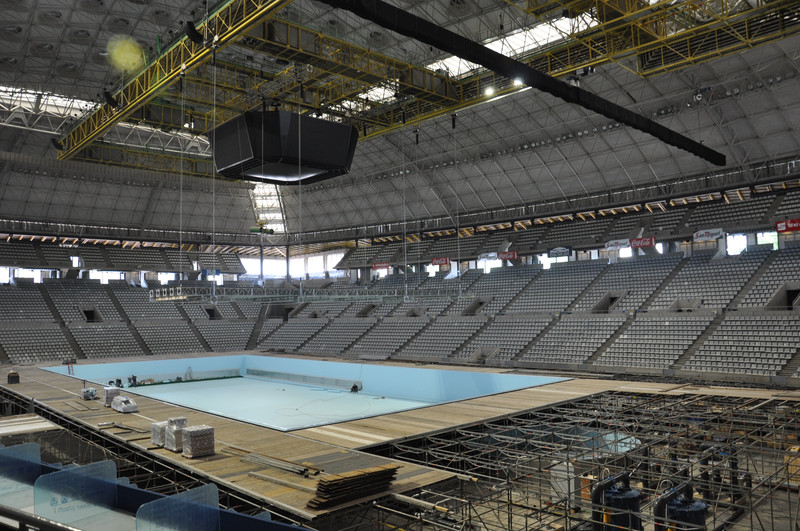 such as swimming, diving, water polo, and synchronized swimming.

Analytics for trainers and TV audience
Swimming competitions at the Palau San Jordi will be monitored by an advanced image-processing system designed to capture biomechanical data of the athletes such as pass times and velocities, turns, stroke frequency and amplitude. This tool called InThePool 2.0 will compile this data into statistic reports as well as provide high value information for the teams and their trainers to analyze each swimmer's performance and compare with each other. The data may also be used by television broadcasters to enhance the viewer experience.

The system is designed and implemented by STT (www.stt-systems.com), a motion capture technology company based in San Sebastian, Spain. STT offers products and solutions in machine vision and 3D scanning for industrial and scientific applications as well as in motion capture for medical applications, virtual reality, animation studios or sports biomechanics.

AVT Mako cameras monitor competition
InThePool 2.0 as implemented at the FINA World Championships includes digital cameras from Allied Vision Technologies positioned above the pool to monitor the swimmers in each lane. Two rows of five cameras are necessary to capture images of eight lanes over the full length of the pool (50 m). The captured images are processed in real time by STT's InThePool software, which is connected to the official timing system.

STT selected AVT Mako cameras with GigE Vision interface for this project, supported by imaging specialist INFAIMON (www.infaimon.com). Gigabit Ethernet is the best suited interface to bridge the long distances between the cameras on the ceiling of the hall and the host computers.

Pablo Callejo, STT Vice-President of Sales, looks forward to the championships: "Just like the athletes competing at this championship, we at STT have been working hard on this project to make sure our system performs perfectly during the event. This is a technical challenge that we look forward to master!"

"As a Barcelona-based company, we are particularly proud to provide the cameras for this major sporting event", said Salvador Giró, CEO of INFAIMON and AVT representative in Spain. "We are also very glad that we were able to implement the brand new Mako camera series from Allied Vision Technologies. This is a proof of the strong and trustful partnership between INFAIMON and AVT".