Long Reach, Shelf-Mounted PH-Series Robots for Superior Press Handling Performance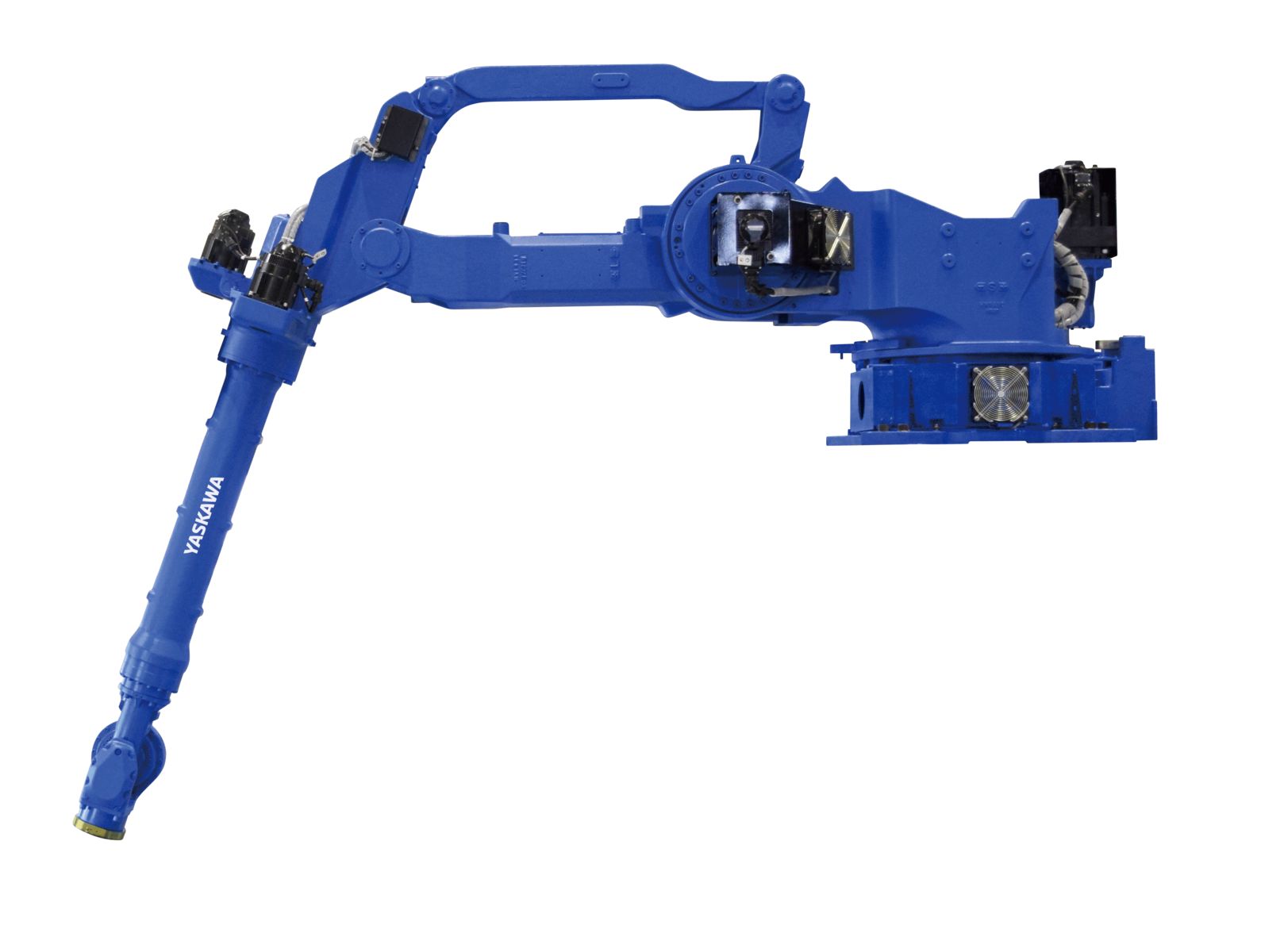 Dayton, OH — Specifically designed for the rigors of press room environments, the long-reach, shelf-mounted PH-series robots can help to eliminate inconsistencies of a manual process. Available in two models, the six-axis PH130RF and PH200RF robots feature a high vibration rating for superior performance and maximum durability in press handling applications.
The streamlined, long reach design allows the robots to work in tight spaces and service multiple presses. The PH130RF model services press pitches up to 7 m, and the PH200RF model services press pitches from 6 to 8.5 m. High moment and inertia ratings enable the PH-series models to easily handle large blanks and formed parts.
The shelf-mount design saves valuable floorspace, expands the work envelope and eases die change-out, while providing flexibility for custom layouts.
Both models feature long-life speed reducers to facilitate highly repetitive handling operations, as well as high-performance drive systems on the S-, L- and U-axes (axes 1, 2 and 3) for high duty cycle and increased durability.
The PH130RF robot offers a 130 kg payload capacity, and the PH200RF robot offers a 200 kg payload capacity. Exceptionally fast axis speeds and acceleration capabilities can reduce cycle time and increase production output.
Installation is quick and efficient. A single cable is all that is needed to connect the manipulator to the controller, resulting in easy setup and reduced expenses for maintenance and spare parts inventory. Both the PH130RF and PH200RF robots come equipped with an IP67-rated wrist and an IP30 body as standard.
PH-series robots are controlled by Yaskawa's high-performance YRC1000 controller that is built to a global standard and does not require a transformer for input voltages ranging from 380VAC to 480VAC. The YRC1000 is highly compact (598 W x 490 H x 427 D mm), resulting in reduced space requirements.
About Yaskawa Motoman
Founded in 1989, the Motoman Robotics Division of Yaskawa America, Inc. is a leading robotics company in the Americas. With over 450,000 Motoman® robots installed globally, Yaskawa provides automation products and solutions for virtually every industry and robotic application; including arc welding, assembly, coating, dispensing, material handling, material cutting, material removal, packaging, palletizing and spot welding.