Lighting and telecentric optics kits for your Machine Vision Lab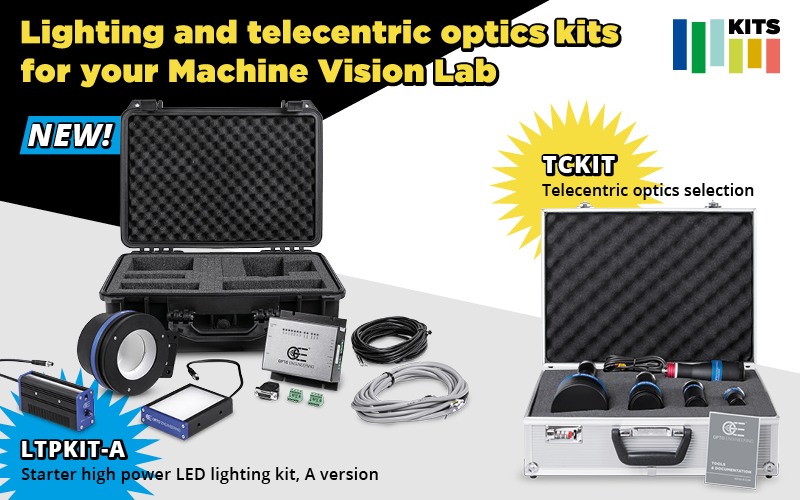 Take advantage of Opto Engineering®'s Lighting and Telecentric optics kits to equip your machine vision lab with some of our best-selling products.
Every machine vision lab needs a wide variety of lenses and illuminators to perform feasibility tests and our kits are the perfect solution for that…and the icing on the cake is that they come at a very special price!
LTPKIT-A NEW!
Includes a selection of some of our best-selling LED illuminators and a high-performance LED controller.
TCKIT
Includes a selection of some of the most popular telecentric lenses for machine vision applications.
Contact our sales engineers and visit our website to discover more!