Lenze Introduces Compact Three-Phase AC Motor for Premium IE3 Efficiency Class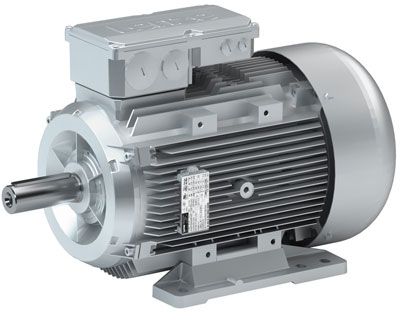 A leading global manufacturer of electrical and mechanical drives, motion control and automation technologies, Lenze Americas introduced the m550-P three-phase AC motor designed to achieve IE3 efficiency class in accordance with IEC60034-30 during MODEX 2016. Compared with IE2 class motors, the new Lenze motor range reduces energy lost and cost by up to 20 percent.

"International energy directives have turned their focus to universal three-phase AC motors, with a number of countries even mandating minimum efficiency levels," said Joel Thomas, intralogistics industry manager, Lenze. "Bigger is not always better when it comes to efficiency. The m550-P motor delivers premium IE3 efficiency with minimal jumps in size when compared with IE2 efficiency motors."

Designed for demanding variable motion duty, the Lenze m550-P three-phase AC motor provides a power range of 1 to 60 Hp (0.75kW to 45kW) with a variety of voltages for simple mains operation with fixed speeds. Optimized for use with frequency inverters, the m550-P motors pair seamlessly with high efficiency Lenze g500 gearboxes.

Lenze's m550-P four-pole motors feature an IP55-rated enclosure with an integrated fan and temperature monitoring. The new motor ranges are equipped with precisely coordinated electrical interfaces. Options for the m550-P motor include terminal box, HAN plug, and ICN plug connections, in addition to brakes, encoders and blowers. Featuring the same axis height measurements as IE2 motors, both new motor ranges simplify the transition to IE3 efficiency and, in most cases, eliminate the need for construction changes. Available with certification from UL, CSA and CCC, and IE3 efficiency class, Lenze m550-P motors can be deployed virtually anywhere in the world.

"Customer investments in Lenze's economical drive technology show immediate returns in efficiency and energy savings—and can entirely pay for themselves within the first two years," adds Thomas.

For more information about Lenze m550-P three-phase AC motors in premium IE3 efficiency class, please visit us online.