Lenze Americas Appoints Business Development Manager, Consumer Goods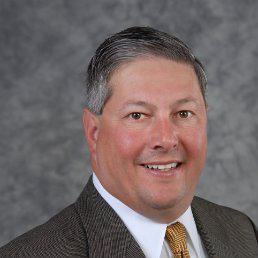 Lenze, a leading global manufacturer of electrical and mechanical drives, motion control and automation technology, announces the appointment of Jeff Alascio as business development manager for Lenze Americas.

Alascio is responsible for developing and executing the Lenze Americas Consumer Goods and End User strategy in coordination and alignment with the Global Lenze strategy. This includes business development at major packaging OEM's and Users in North America. He will represent Lenze at the appropriate market organizations and support the geographic sales organization in growing focused solutions in the North American market.

"We are delighted to have Jeff lead our consumer goods group – his leadership experience and market knowledge will help Lenze continue to increase our market presence in the consumer goods and packaging industries," stated Doug Burns, director, business development, Lenze Americas. "Jeff brings a commendable background in product marketing, business development and sales leadership to Lenze and he will be a strong asset to the Lenze Focus Industries Leadership Team."

Alascio has over 20 years of experience in the plant automation industry at various leading companies, such as ABB and Rockwell Automation. He holds a BS degree in Mechanical Engineering from the University of Maryland and an MBA from the University of Nebraska, Omaha.

About Lenze Americas
Lenze is a global manufacturer of electrical and mechanical drives, motion control and automation technology. As a global specialist in Motion Centric Automation, we offer our customers products, drive solutions, complete automation systems, engineering services and tools from a single source. We are a leading provider of automation solutions to the packaging industry, and our other focus industries include automotive, material handling and logistics, robotics, and commercial pumps/fans. With a global network of engineers, sales representatives, and manufacturing facilities, Lenze is well-positioned to meet the motion control needs of customers worldwide. Lenze, the American subsidiary of Lenze SE of Germany, is headquartered in Uxbridge, Massachusetts, with an assembly and logistics center in Glendale Heights, Illinois. Corporate global headquarters are in Hamelin, Germany. Visit www.Lenze.com for more information.