Laser Components Announcing MIRTHE+ Membership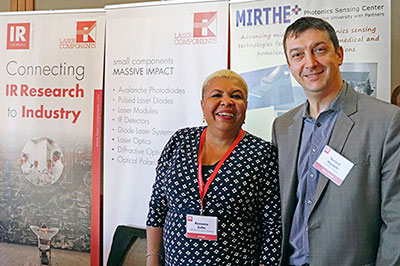 Supporting Research and Knowledge in Mid-infrared Technology
Bedford, NH: LASER COMPONENTS USA, a specialized provider of laser and optoelectronic components in the US and Canada, is proud to announce an active membership with the .
MIRTHE+ Photonics Sensing Center at Princeton University in New Jersey, USA supports the efforts in advancing mid-infrared photonics sensing technologies for environmental, medical and homeland security applications. Their collaborative program with academic partner institutions, industry and government laboratories accelerates technological innovation and offers unique access to innovative research and technology transfer opportunities. Ultimately moving photonics sensing technologies into commercial markets.
About LASER COMPONENTS
LASER COMPONENTS specializes in the development, manufacture, and sale of components and services in the laser and optoelectronics industry. At LASER COMPONENTS, we have been serving customers since 1982 with sales branches in five different countries. We have been producing in house since 1986 with production facilities in Germany, Canada, and the United States. In-house production makes up approximately half of our sales revenue. A family-run business, we have more than 220 employees worldwide.