KUKA Robotics Canada, Ltd. Announces Director of Sales
KUKA Robotics Canada, Ltd., strengthens Canadian presence with the appointment of Yarek Niedbala to the position Director of Sales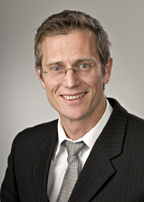 TORONTO -- KUKA Robotics Canada, Ltd. announced the appointment of Yarek Niedbala as Director of Sales for the Canadian marketplace. This appointment is part of KUKA Robotics' focus to further strengthen its presence in Canada.

Mr. Niedbala will be responsible for expanding the Canadian market presence by cultivating relationships with the KUKA Robotics System Partner Network and end users while leading the Canadian sales team. Mr. Niedbala brings a wealth of experience to the KUKA Robotics Canada, Ltd. which is vital in the aggressive strategy to further develop marketplace presence. Yarek has a total of 12 years of robotics experience, with 8 of those years at KUKA Robotics Corporation U.S. where he acquired international sales experience that directly supports KUKA Robotics System Partners, OEMs, and end users reaching markets outside of Canada. As a Canadian, he is fluent in five languages inlcuding English and French. Mr. Niedbala will report directly to Chris Claringbold President of KUKA Robotics Canada Ltd.

"Yarek's leadership skills and background will enable KUKA Robotics Canada to further strengthen our position in the competitive Canadian marketplace." stated, Mr. Claringbold "We are confident Yarek will be key in developing new relationships and initiatives to accelerate our growth strategies."

The KUKA Robotics System Partner network is designed to mutually benefit each organization's users by extending the way customers can access tailored solutions from experienced system partners with the major competitive and technological advantage of high precision KUKA robots. The KUKA Robotics System Partner Network includes experienced system builders, system providers, application specialists and expert robot integrators.

About the KUKA Robot Group
KUKA Robotics Canada, Ltd., with its parent company KUKA Roboter GmbH, Augsburg Germany (a group of KUKA Aktiengesellschaft), ranks among the world's leading supplier of industrial robots and material handling vehicles. Core competencies include the development, production, and sale of industrial robots, controllers, software, linear units, and omniMove™ omni-directional motion platforms. KUKA robots are utilized in a diverse range of industries including the appliance, automotive, aerospace, consumer goods, logistics, food, pharmaceutical, medical, foundry and plastics industries and in multiple applications including material handling, machine loading, assembly, packaging, palletizing, welding, bending, joining, and surface finishing.

The company's robots range from 5kg to 1300kg payloads, and 635mm to 3900mm reach, all controlled from a common PC based controller platform. The company is the market leader in Germany and Europe, and number three in the world. The KUKA Robot Group employs about 2,200 people worldwide. Of these, 1,200 are employed in Germany, either at the KUKA Robot Group headquarters in Augsburg, or at various subsidiaries. In 2008, sales totaled 474 million euro. Twenty-six subsidiaries provide a presence in the major markets of Europe, the Americas and Asia. For more information contact KUKA Robotics at 866-873-5852 or visit their website at www.kukarobotics.com.

The KUKA logo is a registered trademark of KUKA Roboter GmbH. KUKA is a trademark of KUKA AG. All other trademarks are owned by their respective companies.