Kollmorgen Recognized as 2017 Control Design Readers' Choice in Stepper Motor and Servo Motor Categories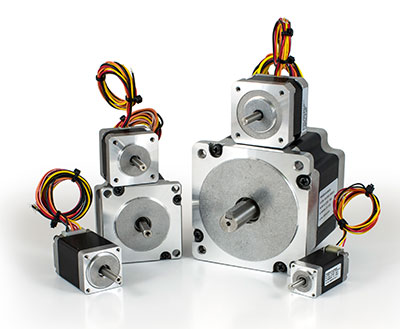 RADFORD, VA – Kollmorgen has been recognized by Control Design magazine as a 2017 Readers' Choice for technology excellence in the Stepper Motor and Servo Motor categories. The Readers' Choice awards are the result of an unaided survey of Control Design subscribers who have authority to specify, recommend or purchase industrial automation and control products. Control Design readers are asked to provide the name of the single best product vendor they have worked with in a given hardware or software category. The top five vendors in each category are then recognized in the Readers' Choice report. Kollmorgen has been honored as a top supplier in the stepper and/or servo motor categories for each of 16 years the award has been given.
"We are honored that our customers have again nominated Kollmorgen for a Control Design Readers' Choice award in the servo and stepper motor categories," said Josh Inman, Vice President of Marketing at Kollmorgen. "Customer input is a critical part of developing our next-generation motion solutions. Whether it's steppers or servos, or any other motion control component, our goal is always to deliver a product that has the flexibility to meet multiple performance and application needs today and in the future."
"Kollmorgen developed both the AKM® series servo motors and PMXTM series stepper motors for maximum flexibility, allowing OEMs to have an optimized solution for their application without the cost and time it typically takes to customize off of a standard solution," said Josh Bellefeuille, Product Manager at Kollmorgen.
PMXTM Series Stepper Motors were developed by leveraging the best of Kollmorgen's customer-preferred products to deliver this highly accurate, reliable and flexible family of motors. Available with a wide range of frame sizes (08, 11, 14, 17, 23 and 34), cost-effective PMX stepper motors support a broad range of OEM applications with standard motors that ship from stock, as well as customized solutions including customized shafts, encoders and gearboxes.
AKM® Series Servo Motors offer the industry's widest selection of servo motors and unrivaled flexibility to co-engineer modifications, giving Kollmorgen customers the benefits of a customized solution with the affordability and fast delivery of a standard system. The AKM Series includes AC synchronous servo motors, wash-down and food grade servos, and the stainless steel AKMH™ series.
ABOUT KOLLMORGEN
Since its founding in 1916, Kollmorgen's innovative solutions have brought big ideas to life, kept the world safer, and improved peoples' lives. Today, its world-class knowledge of motion systems and components, industry-leading quality, and deep expertise in linking and integrating standard and custom products continually delivers breakthrough motion solutions that are unmatched in performance, reliability, and ease-of-use. This gives machine builders around the world an irrefutable marketplace advantage and provides their customers with ultimate peace-of-mind.