Kollmorgen - Newly UL Recognized POWERMAX II® Stepper Motors
UL recognition enables machine builders to upgrade to superior stepper motor performance without requiring the new equipment to be re-certified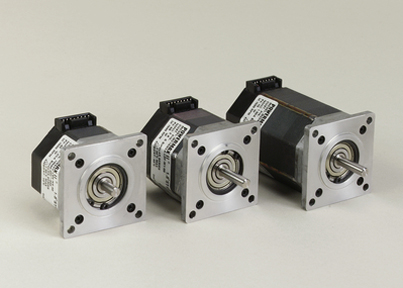 RADFORD, VA – Kollmorgen's POWERMAX II® series stepper motors, like most other Kollmorgen stepper motors, are now UL recognized. This enables OEMs who build UL-certified equipment to integrate high-performance stepper technology into existing designs without requiring re-certification. These NEMA 23 (60 mm) step motors are available in half, single and two stack configurations, and provide holding torques from 42 to 253 oz-in. Speeds up to 3000 RPM more than satisfy the velocity demands of most high torque applications.

"UL recognition on high-performance step motors is a relative rarity, so machine builders who might otherwise benefit from this technology are sometimes faced with choosing between moderate performance steppers or other motor options that are less than ideal for the application. So UL recognition of Kollmorgen's POWERMAX II step motors is significant in that it enables OEMs whose machines need to be UL-certified to improve machine operation with high-performance steppers, without having to re-submit their equipment to UL for re-certification," explains Josh Inman, Product Manager.

ABOUT KOLLMORGEN
Kollmorgen is a leading provider of motion systems and components for machine builders around the globe, with over 70 years of motion control design and application expertise.

Through world-class knowledge in motion, industry-leading quality and deep expertise in linking and integrating standard and custom products, Kollmorgen delivers breakthrough solutions unmatched in performance, reliability and ease-of-use, giving machine builders an irrefutable marketplace advantage.